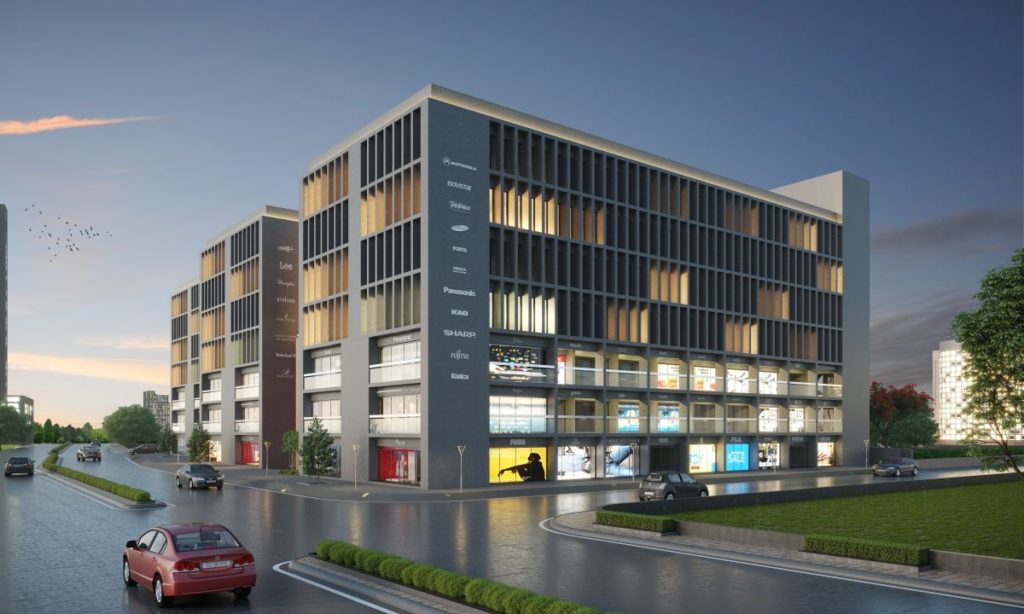 PROJECT NAME : AMRAPALI
PROJECT LOCATION : AMRAPALI, Raiya road, Rajkot, Gujarat, India.
SITE AREA : 50,000 sq.ft
BUILT UP AREA : 1,36,000 sq.ft
The core of the concept is to design a place where nature and culture, fashion and entertainment collab with commercial activities. The E – Shaped building consist of seven floors and parking at basement floors.
All retail shops of building is connected with a 8 feet wide passage. The vertical circulation in the building has been placed in all three wings which helps in easy and decentralized circulation .
In ground floor area, two landscape garden has been provided which act as a refreshment space and break the monotonousness of the shopping center.
The facade has been design in such way that upper floor areas receive only indirect lights which protects inner spaces from harsh sunlight.