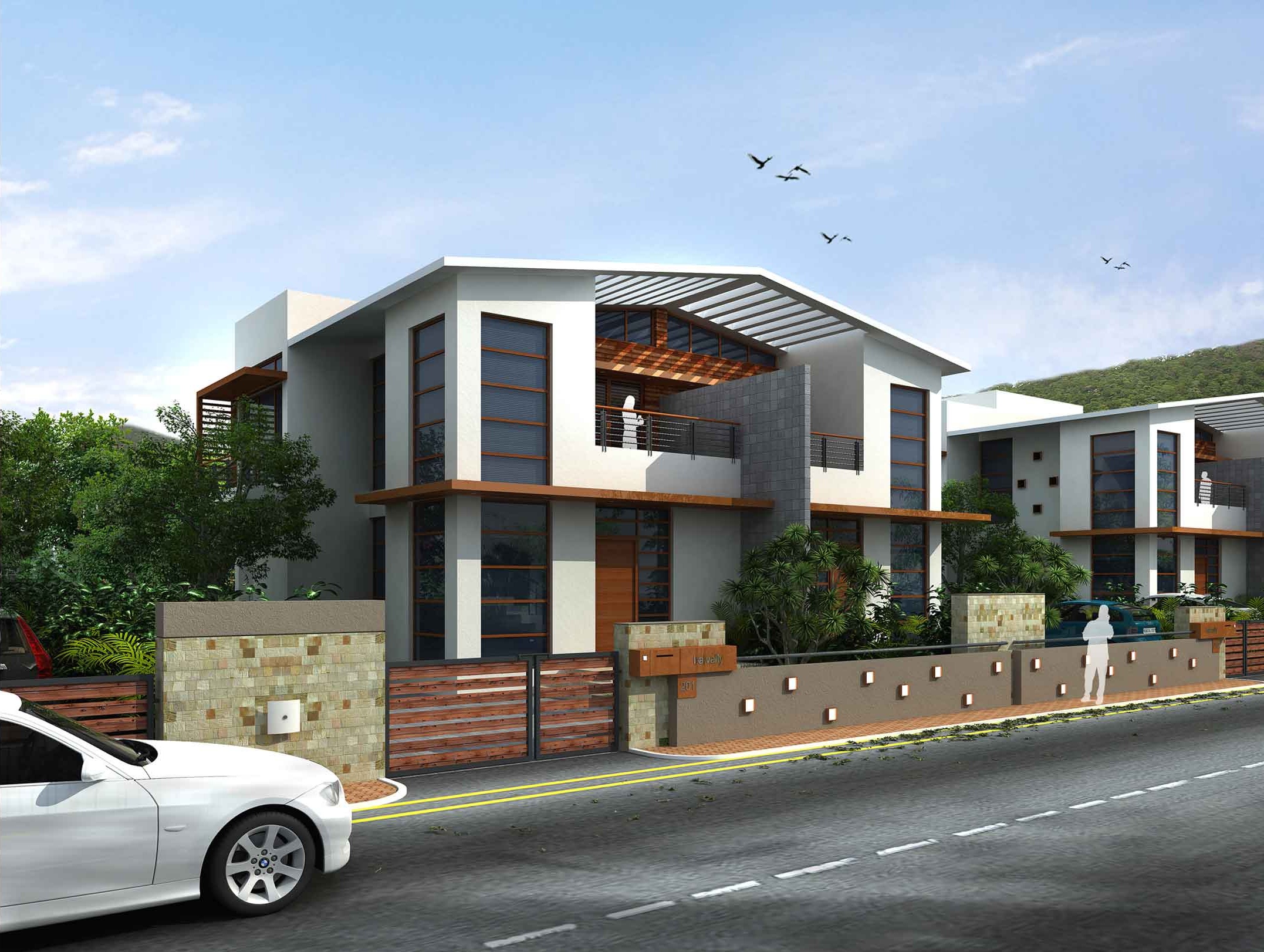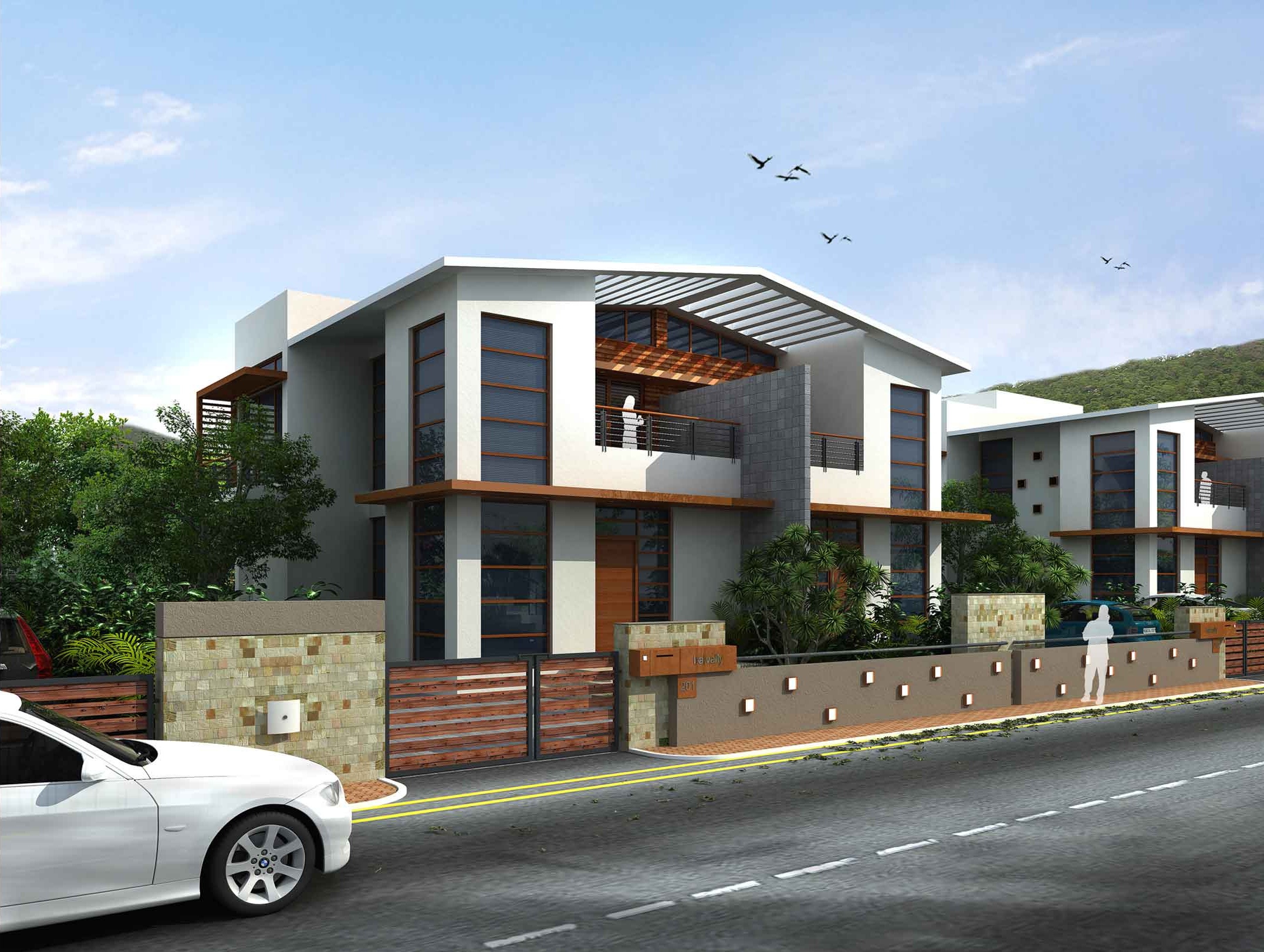 Nestled in the beautiful hills of suburban Mumbai , Hill Crest is a n environment oriented, modern residential township set in the lap of nature. Complete with state of the art amenities that are elegantly entwined with the elements of nature Each exotic villa and bungalow is designed and sited to ensure that it gives the most breathtaking view of the blissfully tranquil surroundings that envelop Hill Crest. It is believed that any home is not complete without our loved ones and therefo re home s at Hill Crest comes along with a multitude of thoughtfully designed spaces and facilities that have taken into account the comfort and safety of every one.
With the total site area of 10 acres, this residential township, Hill C rest ha s been planned keeping in mind the connection with the nature that is provided to the users. Individual 2 BHK, 3 BHK and 4 BHK villas have been planned in a manner to provide open terraces and views from each unit.
The master planning follows the concept of radial planning in which the club house is placed in the center and all the villas are planned around it. This concept of radial planning is used keeping in mind to minimize the circulation between the club house and the individual villas and is also well connected to the main circulation. Also with this concept the number of villas is maximized using the site area to its full potential.
All the plots have been planned to provide parking area and a garden for each villa. Also the orientation of the villas is done as per the sun path diagram to make it an energy efficient space. The 2 BHK unit is furnished with a living room, dining area, kitchen, a store room, the bedrooms and an open terrace. The 3 BHK unit has the same amenities with a room added and each room also ha s an individual balcony attached. Additionally, the 4 BHK unit has a courtyard, an open portico that can be made into an open seating area and an entertainment lounge. Here each room is equipped wit h an individual balcony and the master bedroom ha s its own terrace.
The club is well planned with all the amenities needed, namely, a swimming pool, a gym, changing rooms, sauna, outdoor sitting area, library, yoga center , kitchen , offices, and a games ro om. An amphitheatre , a party lawn and a jogging track have also been added near the club house.