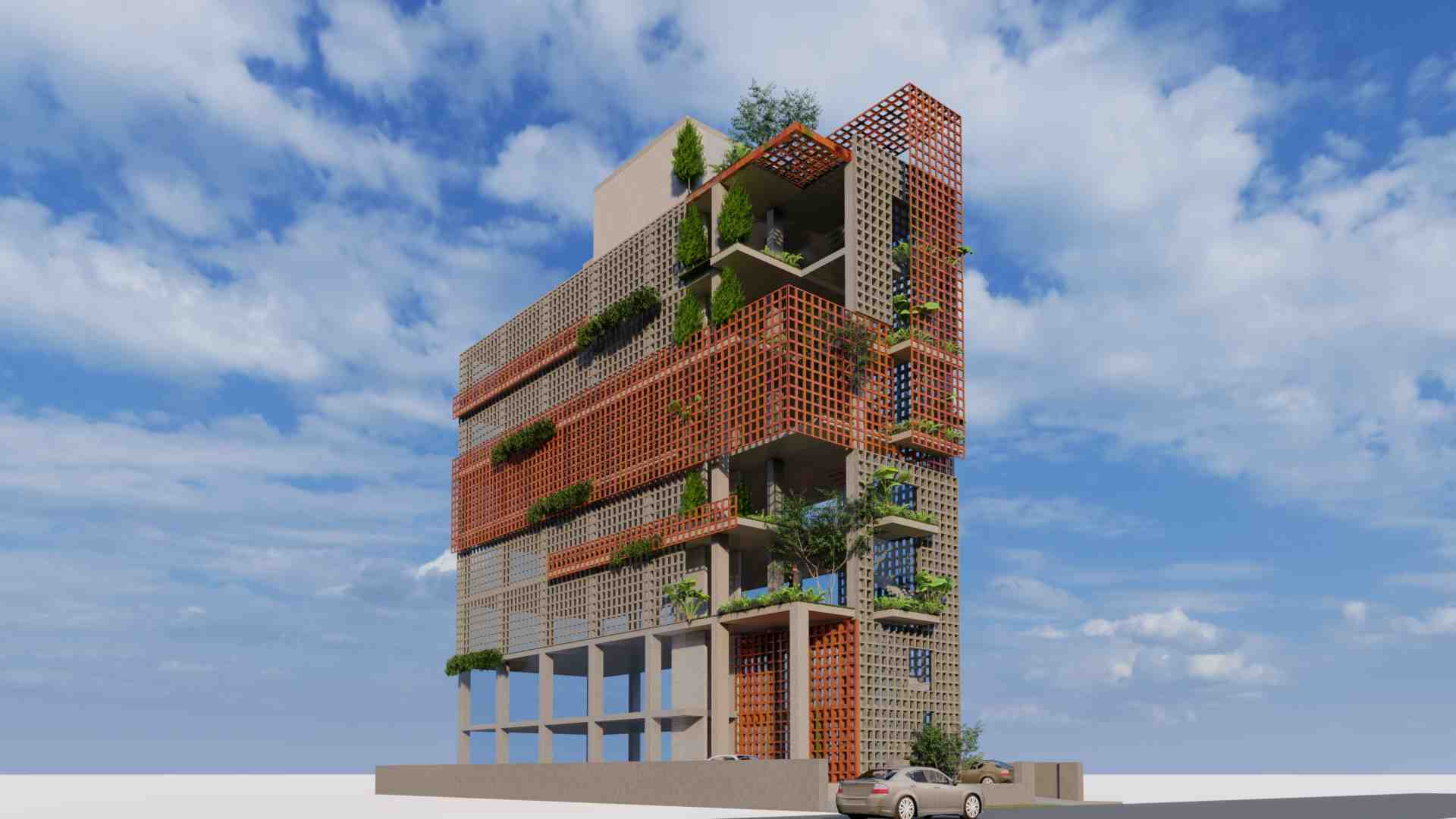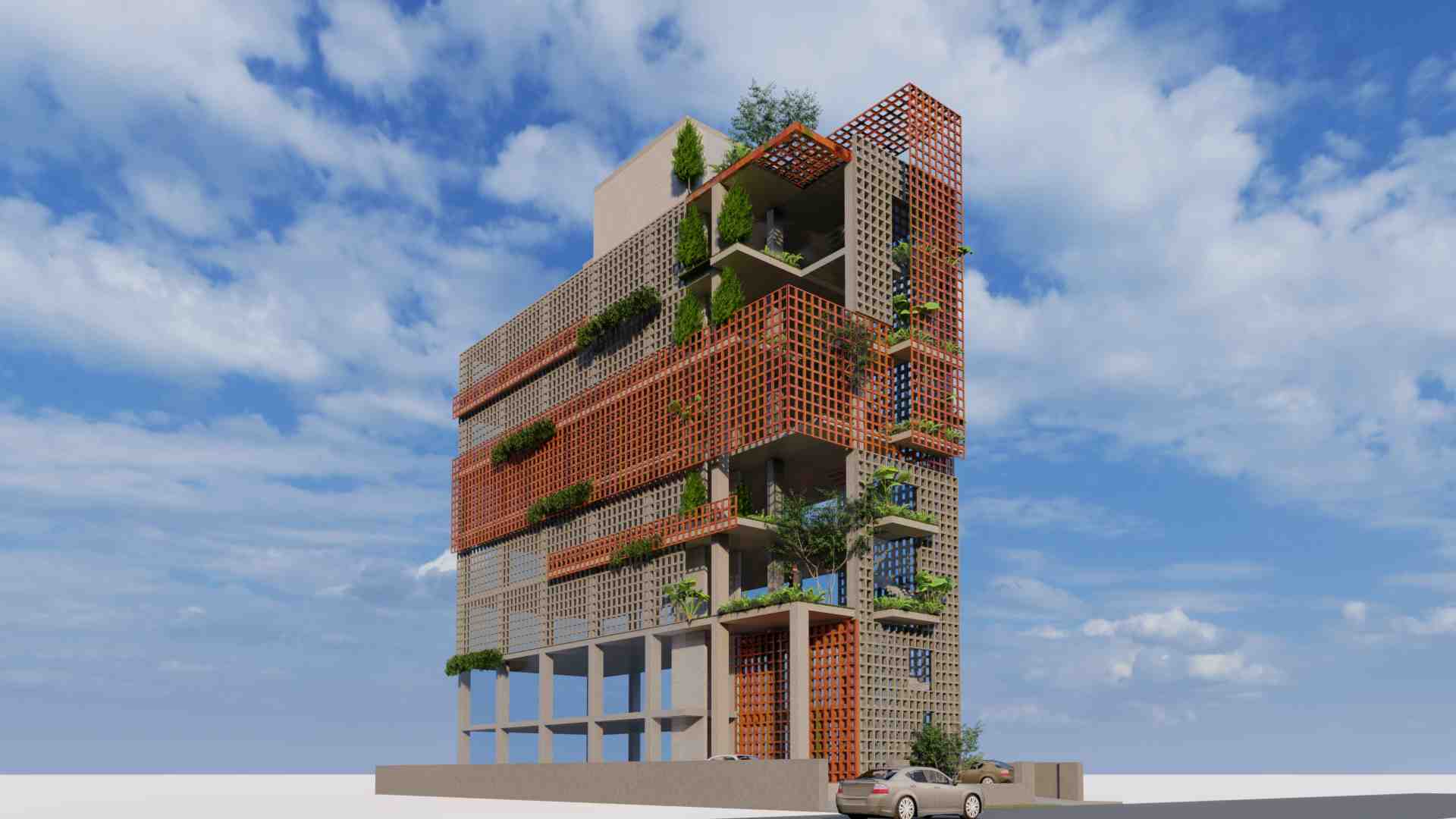 I.T. Building, by Architecture aNew | Client Brief
The client's from the IT sector, dealing in telephone tower installations. He wanted a typical commercial-use office building in the IT sector, with a restaurant on the top floor, where he would keep 1-2 floors for his own office and the rest floors will be rented out. The brief called out for the building to be in harmony with the architecture of Chandigarh, while still standing out.
A design which is efficient by all means; be it the building envelope, the natural lighting, and the mechanical design and services. Hence, an innovative approach towards the design was highly required to fulfil these requirements.
Design Challenge
The site is located in the IT sector and not many buildings are built around it. All sides of the site are open; which means the building was exposed to the harsh SW sun and had to be treated well.
Being in the IT sector, the green area is not available around the site. Hence, green pockets need to be created within the building itself.
Concept
To combat the problem of the harsh sun, the brise soleil concept was used. Brise soleil is used on the façade in a unique, modern way which is not only aesthetic but efficient.
Hollow concrete blocks are used for lightweight construction, as these blocks are lighter than bricks. Also, these blocks are more energy efficient as compared to bricks.
Green pockets are provided on each level to compensate for the greens. These pockets also act as a buffer zone on each level and improve the aesthetics of the building.
Usually, the common areas of high-rise IT sector commercial buildings are very boring with just the staircase and the lift included with a reception. We tried to redefine the concept of a common area and a lobby by providing double-height courtyard inside the building around the services of the building.
For the elevation, an FRP jaali is used as a screening element. The FRP is a versatile material- not only is it lightweight, but also gives a better finish as compared to steel or MS pipes. It is a green product adding to the efficiency of the building.
Drawings
Design Team
Ar. Satish Panwar
Ar. Amrit Panwar
Asst. Ar. Raman Singh