In commemoration of 150 years of power supply to Bangalore, via India's very first power station in Shivanasamudra falls in Karnataka, the Karnataka Power Transmission Corporation Ltd, held an architectural competition for the design of a Light Museum and Energy Center.
The 9-acre site is located in Hoodi and has a high tension line passing through it.It is programmed to be a museum, research center and public space.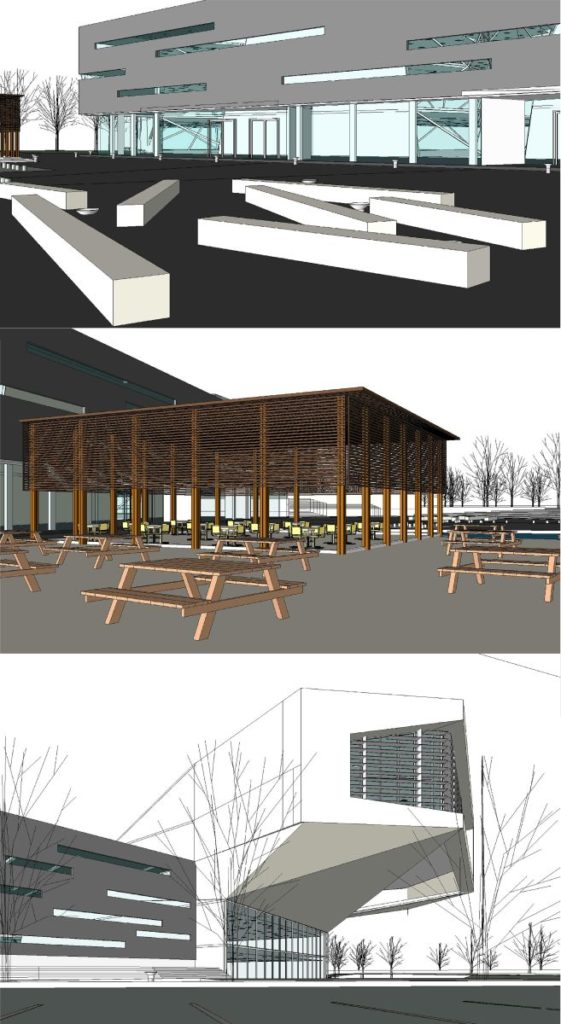 Brief dictates that the architecture of the LIMEC must celebrate light through form, material, structure and function.
The LIGHT MUSEUM will be a place for the exhibit and study of lighting technology – its cultural, scientific and historical aspects. The ENERGY CENTER will be a laboratory and knowledge center for exchange and experiment of technological research, product design and testing standards in lighting and energy issues.


It will include indoor and outdoor exhibition space, an information centre, research space, public library, training centre to encourage implementation of energy efficiency and alternative energy production systems and a hardware tool lending library.
in addition, performance and event spaces, cafeteria, book shop and lighting store and parking space is included.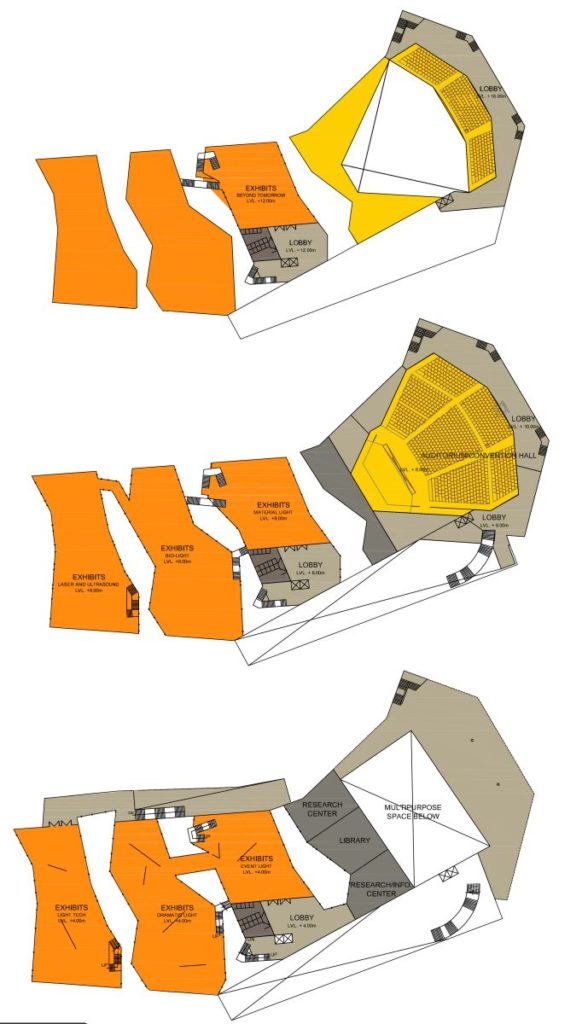 Like a prism, the center should focus knowledge as well as disseminate it. Light comes alive in its meeting with the crystal; it dazzles, reflects, refracts light.
The structural geometry of the electric poles seems similar to the geometry of the polished surface of the crystal.
Taking this idea forward the design develops 4 blocks separated by 3 'crystal' courts.
The crystal courts refract the light into the galleries and other spaces by prismatic glass surfaces on two sides. These courts also channelize the prevailing breeze and let it into the gallery spaces where the spaces are not air conditioned. A series of galleries beginning from dark space to the light space showcase the various ways light is used and understood today and through history.
The design uses several strategies to make the building energy sensitive and responsive to the local ecology using passive and active systems.