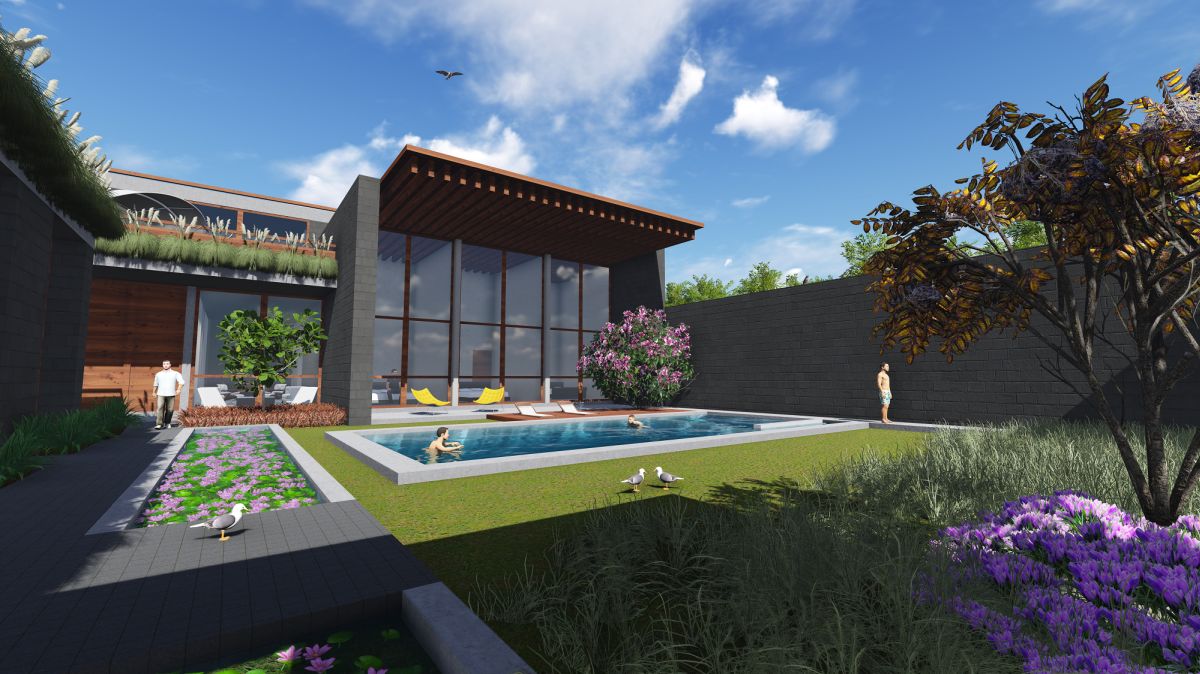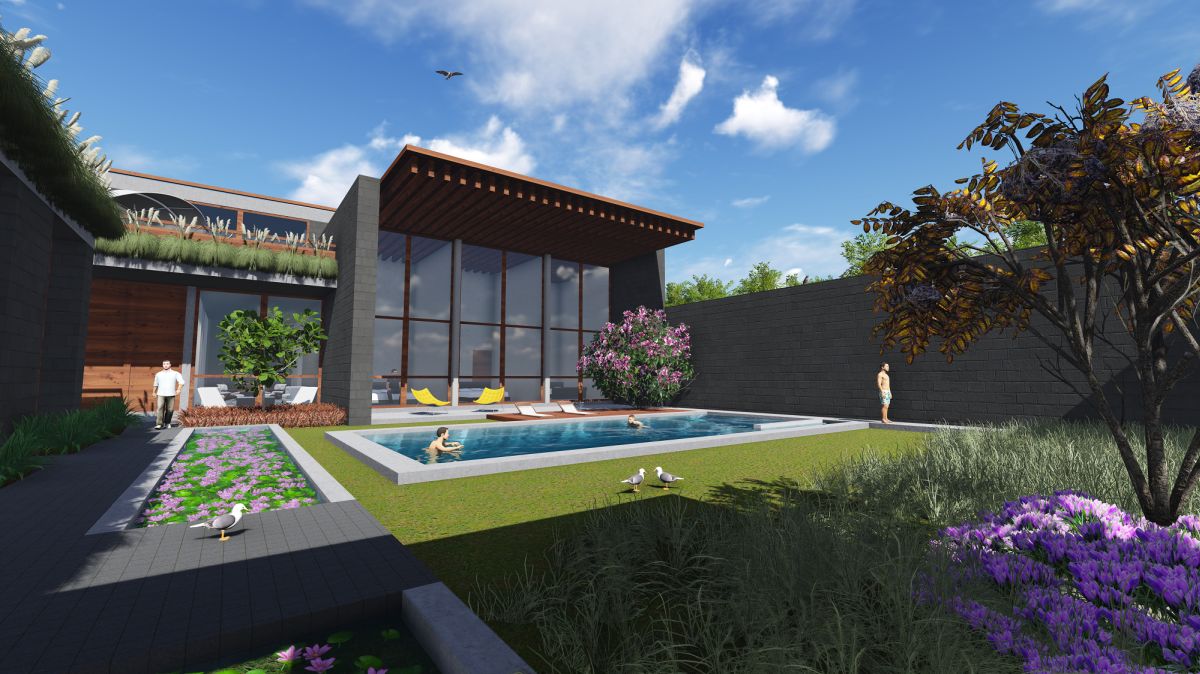 PROJECT NAME : Residential villa
PROJECT LOCATION : Rajkot, Gujarat, India.
SITE AREA : 27000 sq.ft
BUILT UP AREA : 15,000 sq.ft
The villa starts with a grand open hardscape area with adjoining play ground surrounded by desnse plantation. A ramp and steps acts like a 'Setu – a bridge' between outside's hardscape area and softscape area of inner courtyard. The lush green garden has been provided in courtyard with adjoining swimming pool with wooden deck area.
The residence consist of two volumes and two floors. The ground floor of first volume is consist of a living lounge and bedrooms for guests while upper floor is having gym and terrace.
the other half of the villa is having private spaces like family sitting and bedrooms in ground floors which are double heighted and a master bedroom in first floor.
All bedrooms are having glass facade in front side which connects inner spaces to central garden and swimming pool.