Location: Sailife Discovery Campus, ICICI Knowledge Park, Hyderabad | Architecture Dialogue
The proposal is for a new Research & Technology campus that will be fronting the company's existing infrastructure facility. The site is located adjacent to the existing campus in ICICI Knowledge Park, Hyderabad. To the South is a water body with a medicinal garden and to the East is the existing campus. Access to the site is possible from the main road to the West or from the existing campus.
The entire length of the site slopes down towards a waterbody with a prominent valley at the centre. The waterbody is the local catchment for the area and the valley is a prominent water channel bringing runoff from the surrounding area. The campus is designed to be built in three phases of equal size. Each phase has been placed in a manner that conserves the existing valleys and this is further energised with adjacent public spaces like open-air theatres, parks and walkways. Phase one is placed towards the existing campus with a large pedestrian plaza created between the two campuses.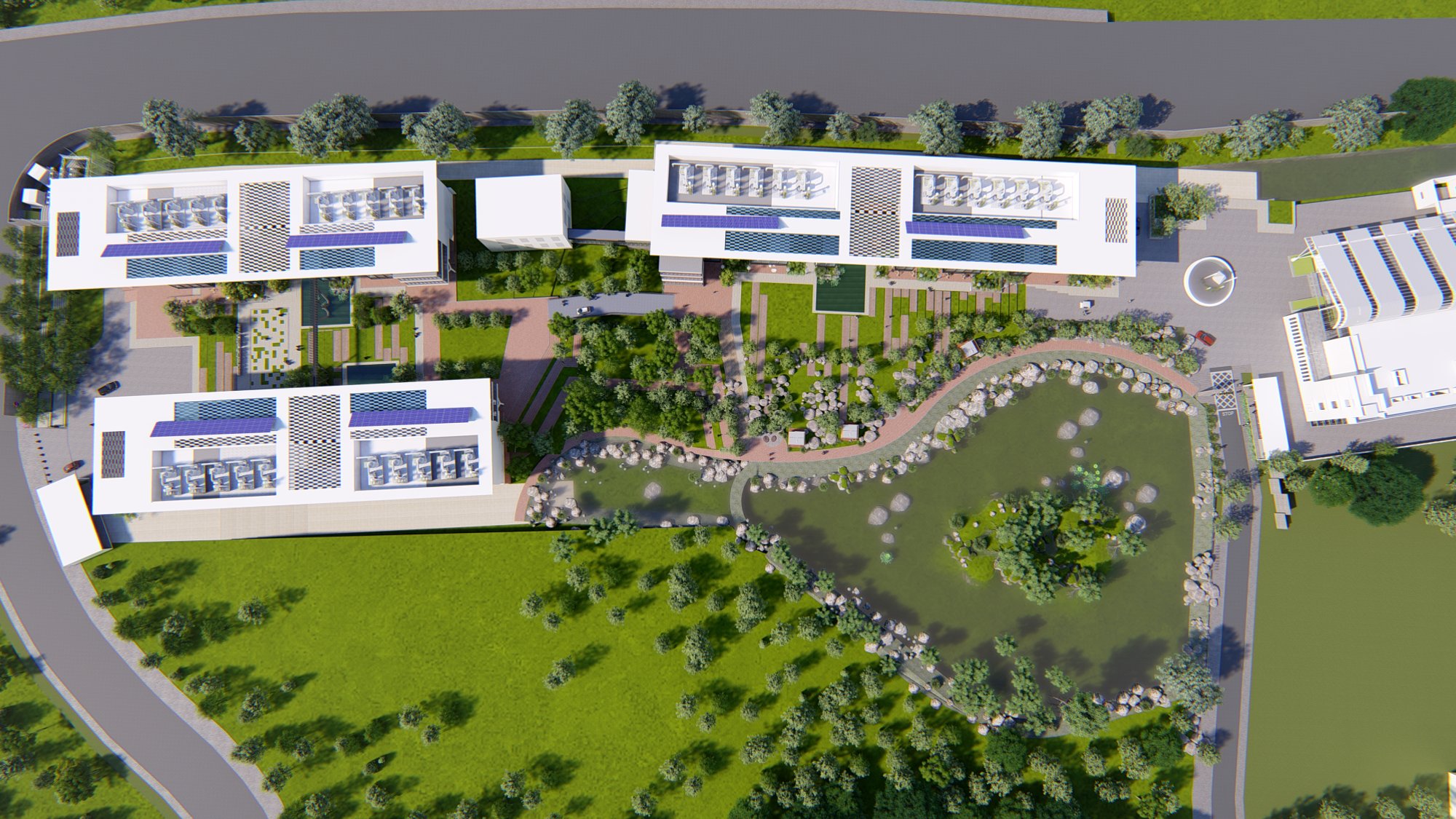 The Research & Technology campus is designed to house lab facilities for pharmaceutical research with common amenities of workspace, food and entertainment. A large part of the area brief was lab function and these were placed at the first and second levels keeping the ground free for common amenities. The ground floor has varying levels due to changing levels of the site which leads to a variation in the volumes housing the cafeteria and fluid office spaces which open towards the water body. The waterbody was developed into a lake by creating a boulder and landscaped edge that merges with the local character and uses materials from the excavation. Independent pods for focused working were introduced along the edge of the lake.
In each case, the lower mass of the building is left fairly transparent to retain the experience of the sloping terrain of the site with the function of fluid spaces like a café and lounges to encourage community experience.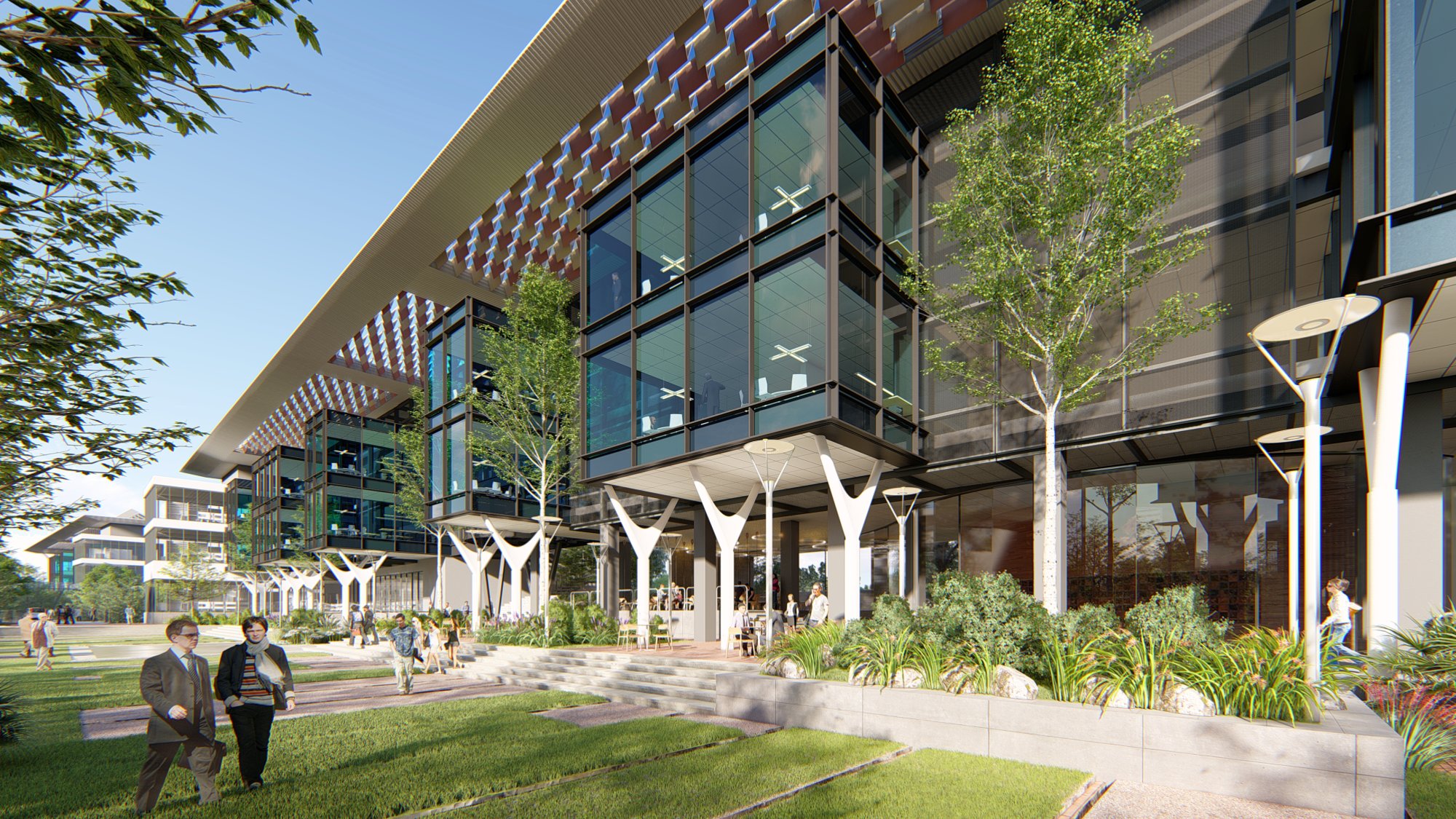 The usual lab layout has circulation to the outside of the building which means that labs do not receive any natural light or ventilation. We did a fundamental change to the working of the labs by taking a circulation corridor across the labs, bifurcating the technical and office area allowing each of these to enjoy abundant light and views. The expression of office space is further enhanced in elevation by projecting pods that have 180-degree views of the lake and surrounding green.
Renders