Location: Gateway Of India, Mumbai, India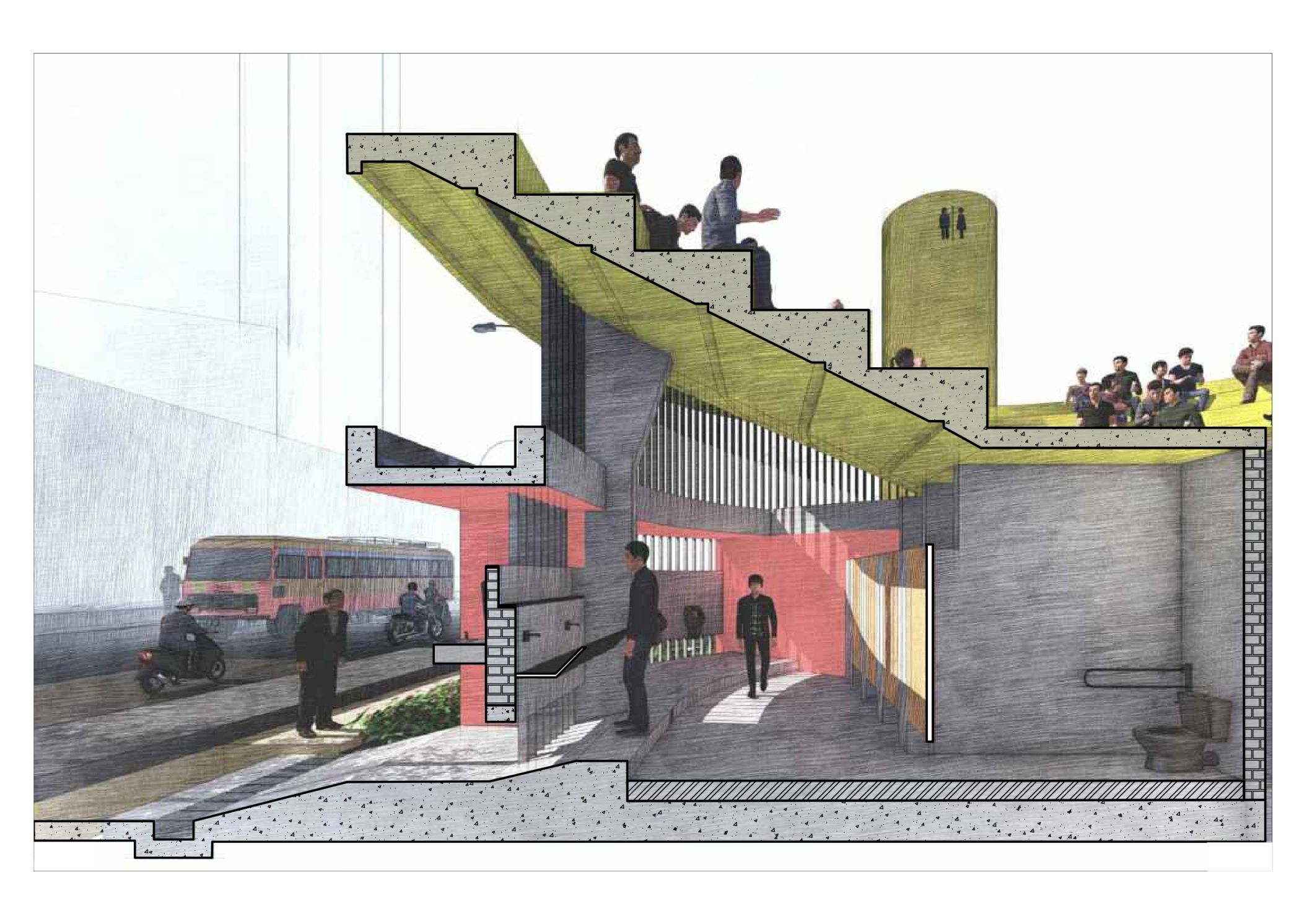 In India, people have been deprived of clean and accessible toilets in public spaces. The Gateway of India in Mumbai is a colonial monument of national importance situated at the southeastern tip of Mumbai along the Arabian Sea. Currently, it is a place for tourism, recreation and a major transit interchange which has a jetty to travel to Mandwa, Elephanta caves, Alibaug etc via the sea route. With the adjacent classical building of the Taj Mahal Hotel and other historical hotels, it is a precinct of rich architectural heritage. Tourists from across the world flock to this place to witness the heritage of colonial India.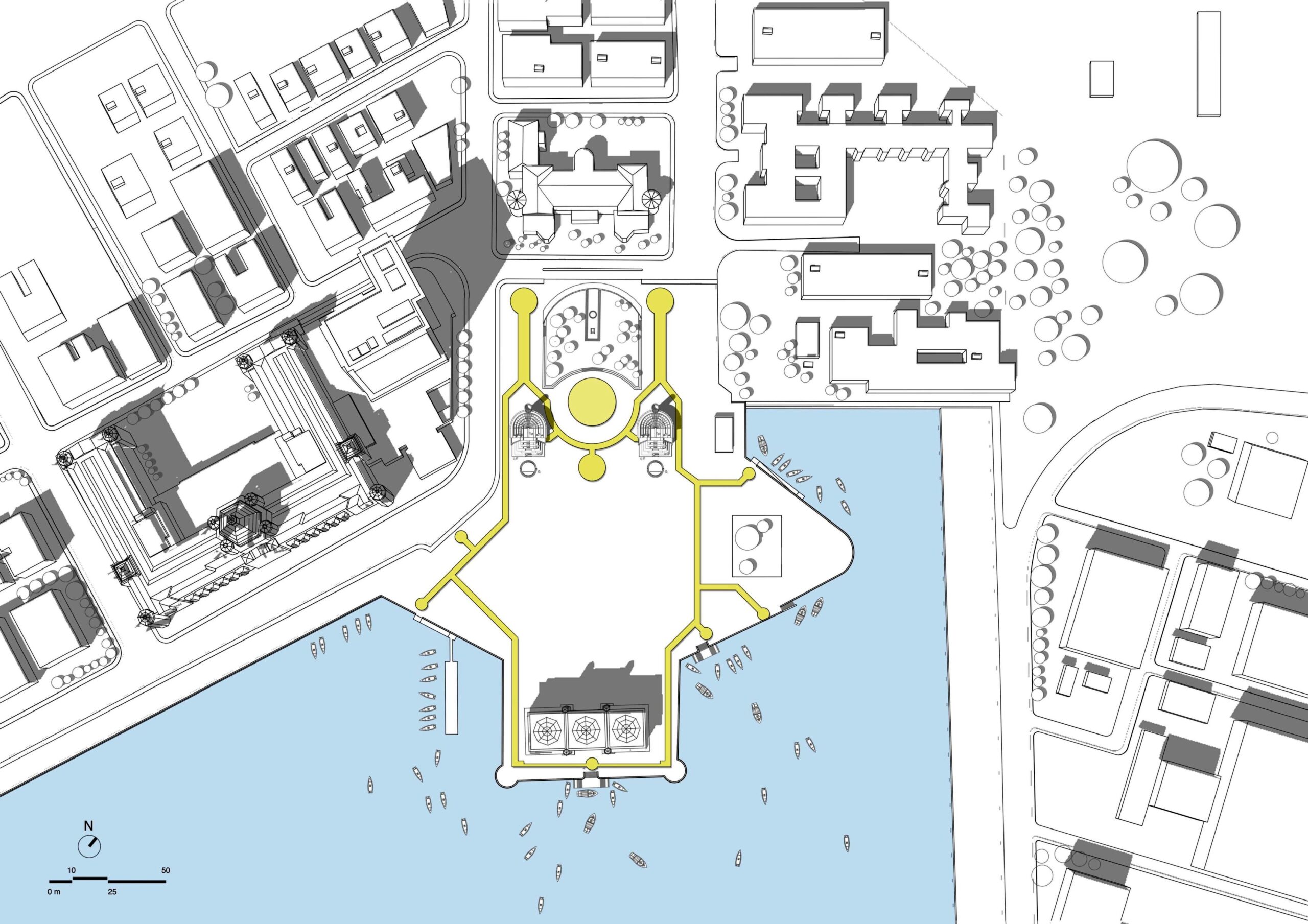 Public places like these have always felt a need for good basic facilities for visitors in which toilets play a major role as people spend most of their day in this space. The idea of a public toilet 'The Yellow Turtle' is a stationary module which serves its primary purpose but also acts as a monument itself and a resting place, a social space for cultural events, a meeting place for friends and families and a space to appreciate the monument and sea. The intervention at the Gateway of India, consists of two modules on the plaza housing both male and female toilets, changing rooms, baby rooms, handicapped toilets, drinking water points and seating space on top of it. These modules are placed in such a way that it does not disturb the visual axis of the monument or the pedestrian circulation. In fact, it enhances the pedestrian experience for the ones visiting the monument and for the people taking a ferry to nearby towns and islands.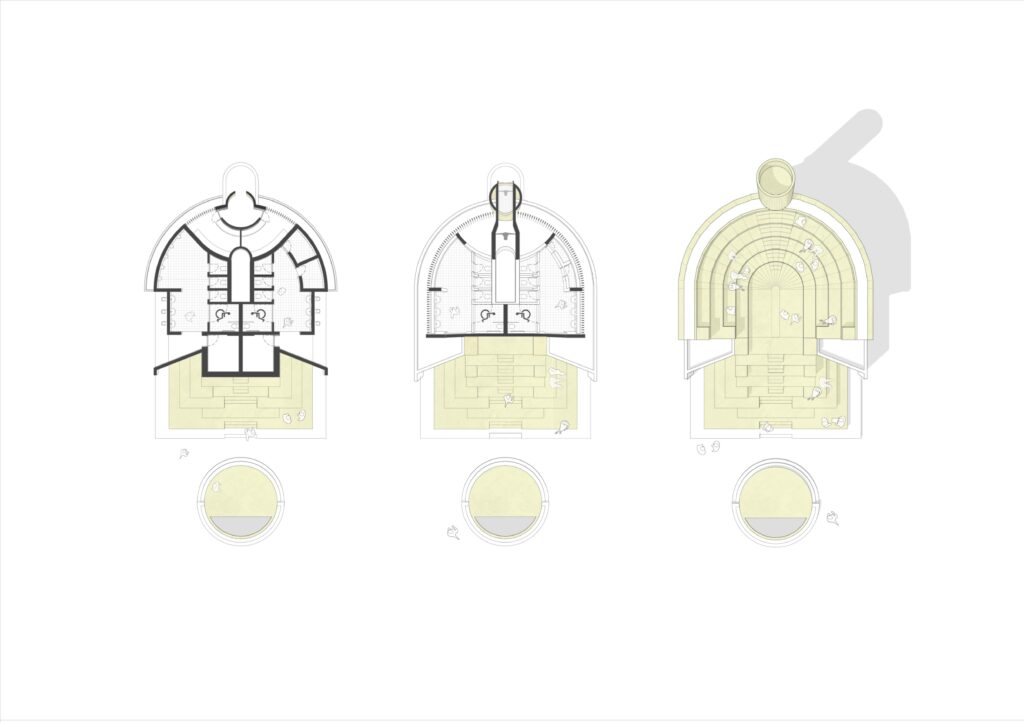 The form of the building is true to its function with an amphitheatre-like seating on the roof which is enhanced by a vertical water tank tower. The yellow colour makes it easy for people to identify it from a distance and adds drama to the overall urban landscape. The 'Yellow Turtle' is a repetitive module and can be scaled up or scaled down according to the contextual requirement.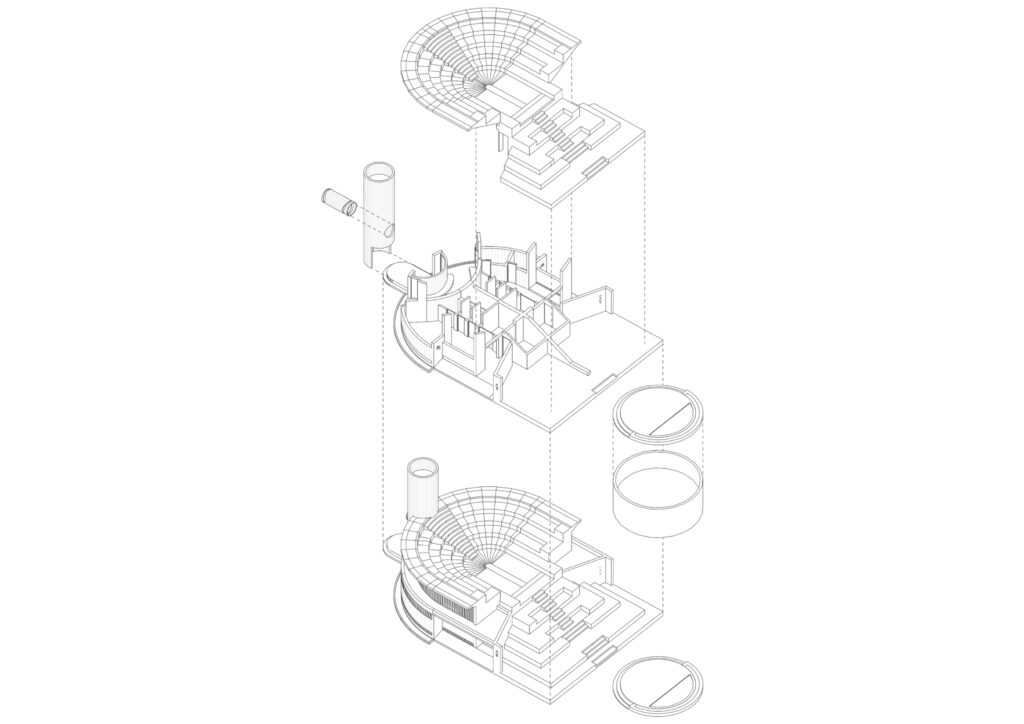 Public toilets have always been located at a corner or on the side of the public space. This intervention is an attempt to make toilets a visual addition to the space and treat them as an integral part of it.
Renders
Drawings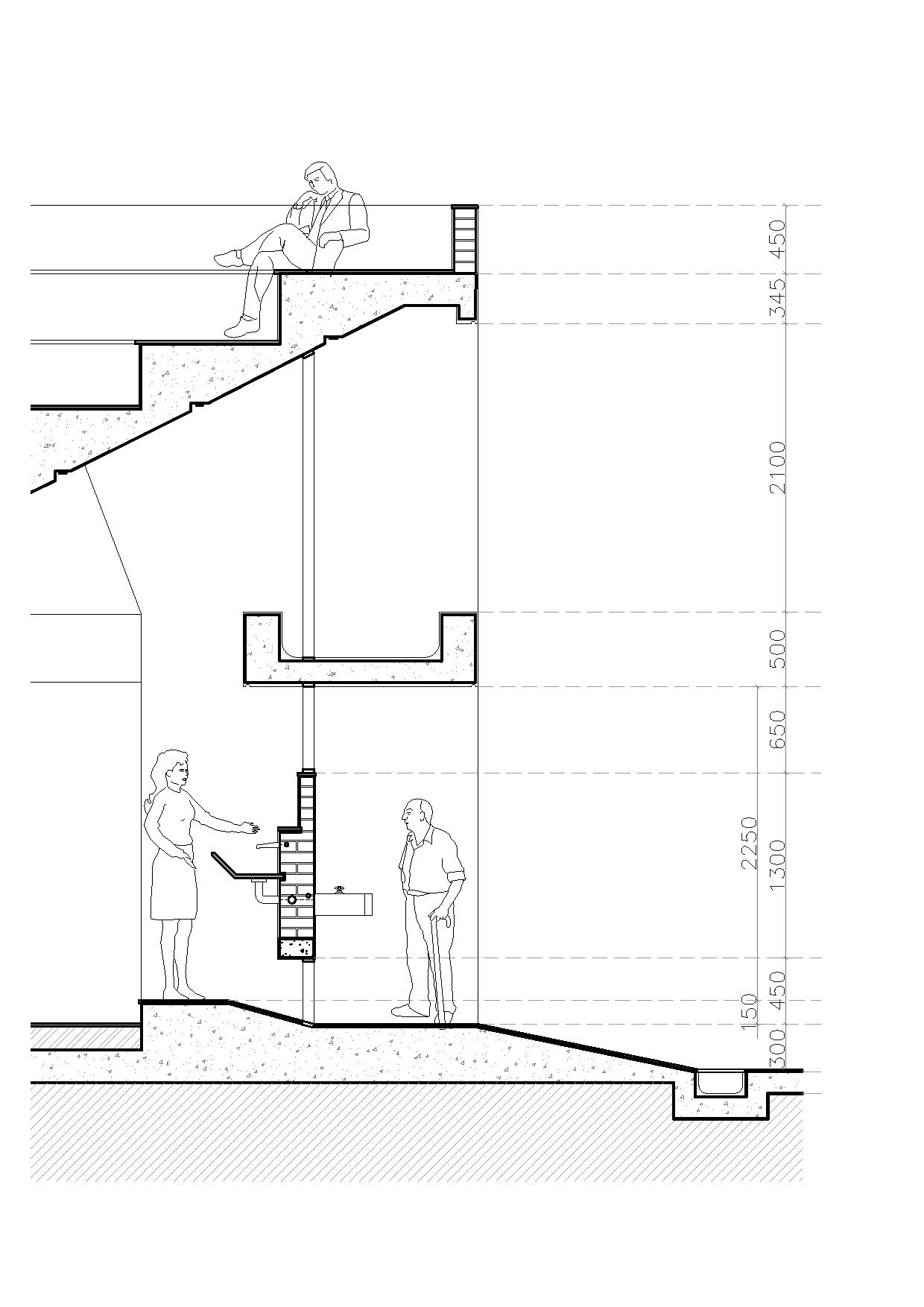 Project Facts
Competition Name: The little big loo, Rethinking Public Toilets 2020 organised by Volume Zero Competitions
Award: Honourable Mention
Project Name: The Yellow Turtle
Location: Gateway Of India, Mumbai, India
Team Members: Pratik Devi, Tejas Joshi
Project Typology: Public Buildings
Credits: Volume Zero Competitions
Firm Name: Prakriya Design Studio