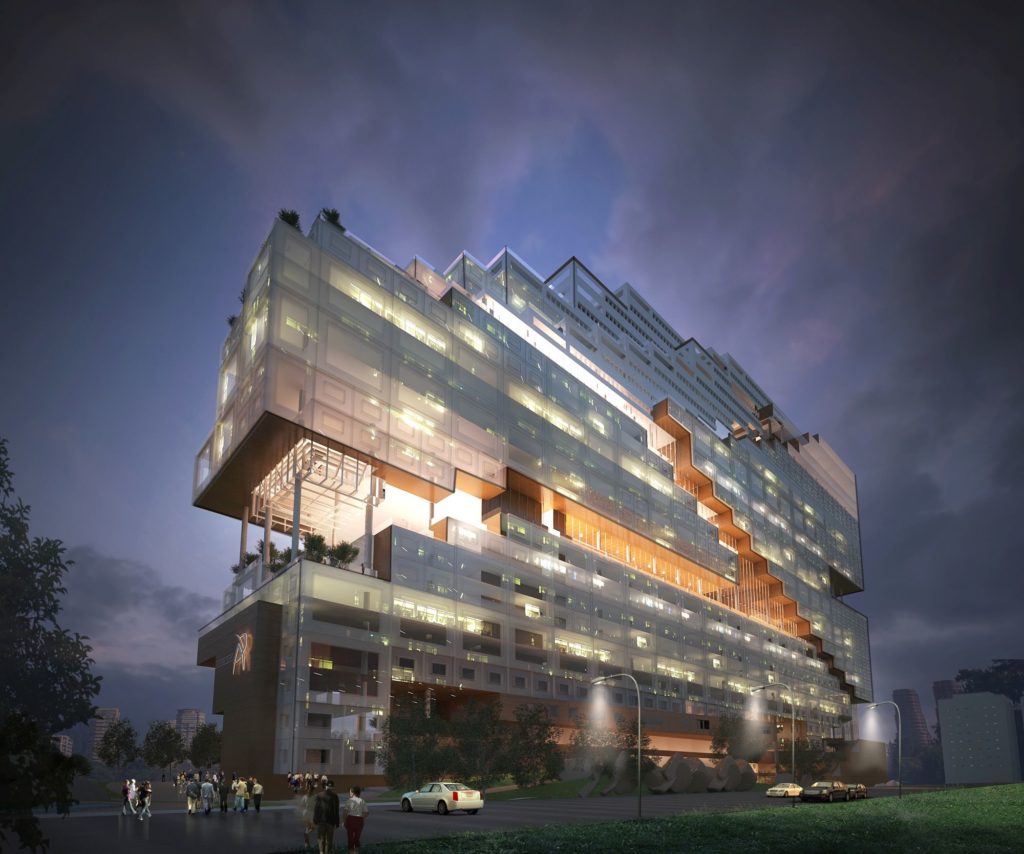 This is the entry for a design competition for an office tower of about 1.4 million square feet in a prominent location in Hyderabad. The site was very linear in shape, and given the proportion of the land, the challenge was how to create a form that was relevant as well as memorable.
CnT has always looked at the design of office buildings as creating a space for community, where inhabitants do not feel sealed within glass boxes, and have a connection to outdoors and something larger than their immediate workspace, whichever level they may be at. The solution was to create a terraced building, where the network of terraces offered three major benefits:
Relief to workspace at every level.
Cascading connections the established a weave of cafeterias and other amenities.
A striking skyline.
The design served to win this competition for CnT. The reason it remains unbuilt is that major changes to the design brief were made after the project was awarded, which made this specific design unfeasible.