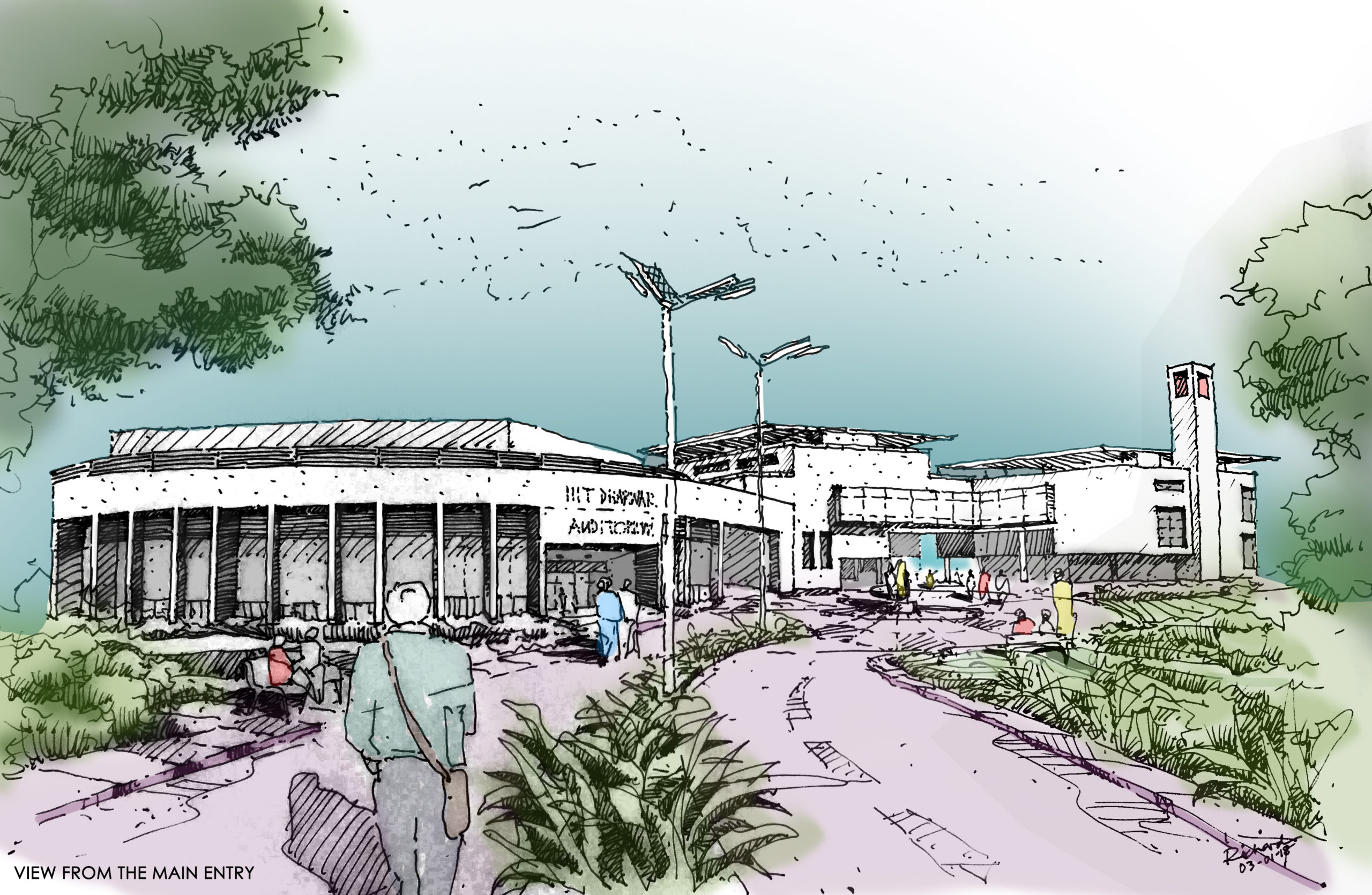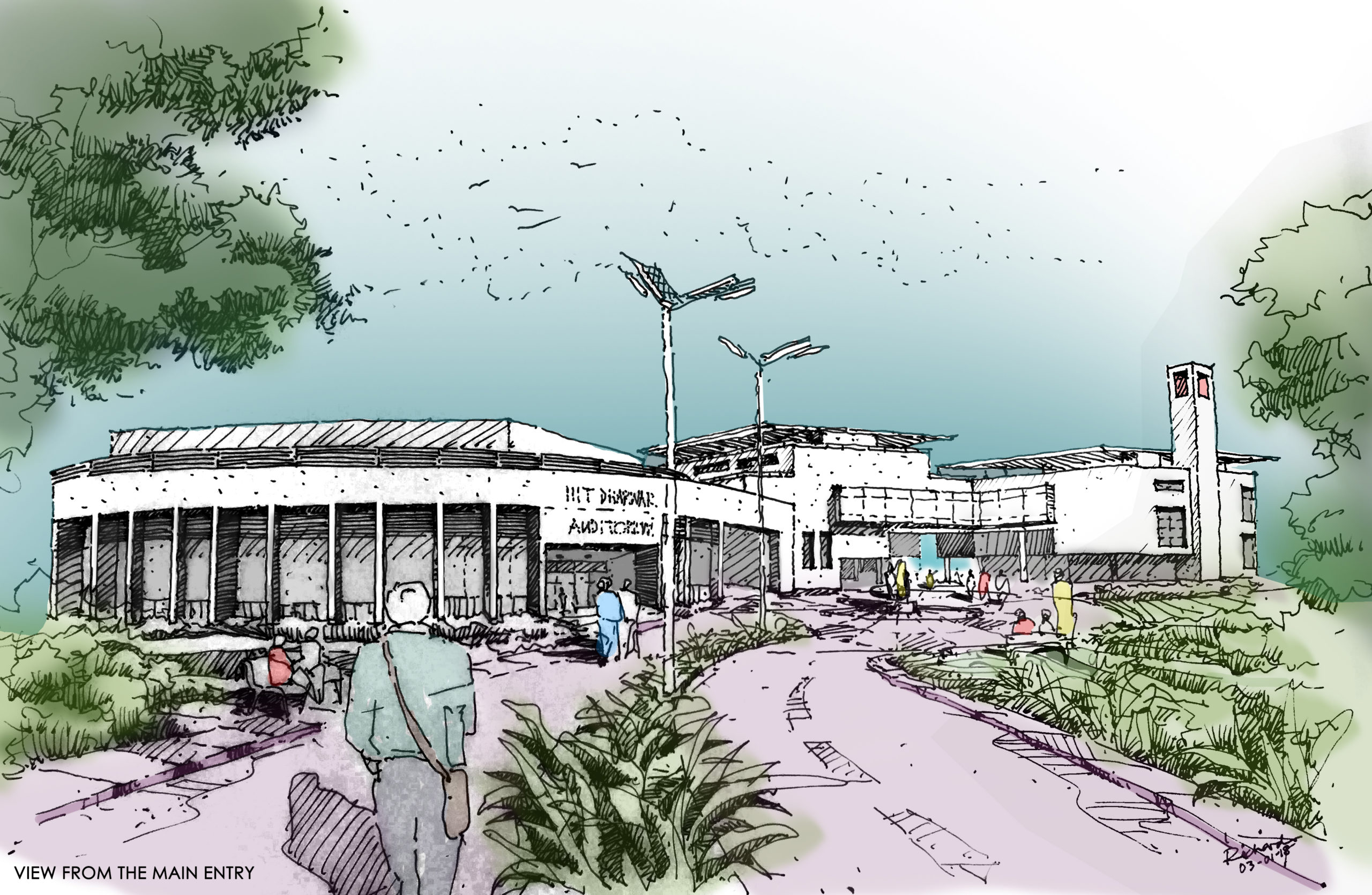 IIIT Dharwad, proposed to create a world class teaching and research institute focused on the core areas of Information Technology and allied fields. The design brief for the master plan required a fully residential campus to accommodate 1000 students, 200 faculty and staff. The long term academic vision of the institute envisaged a student capacity of five thousand with corresponding number of faculty and staff. The objective of the Master Plan was to create an environment where Faculty, Students and visitors work, live and interact as a Community to foster creativity and innovation.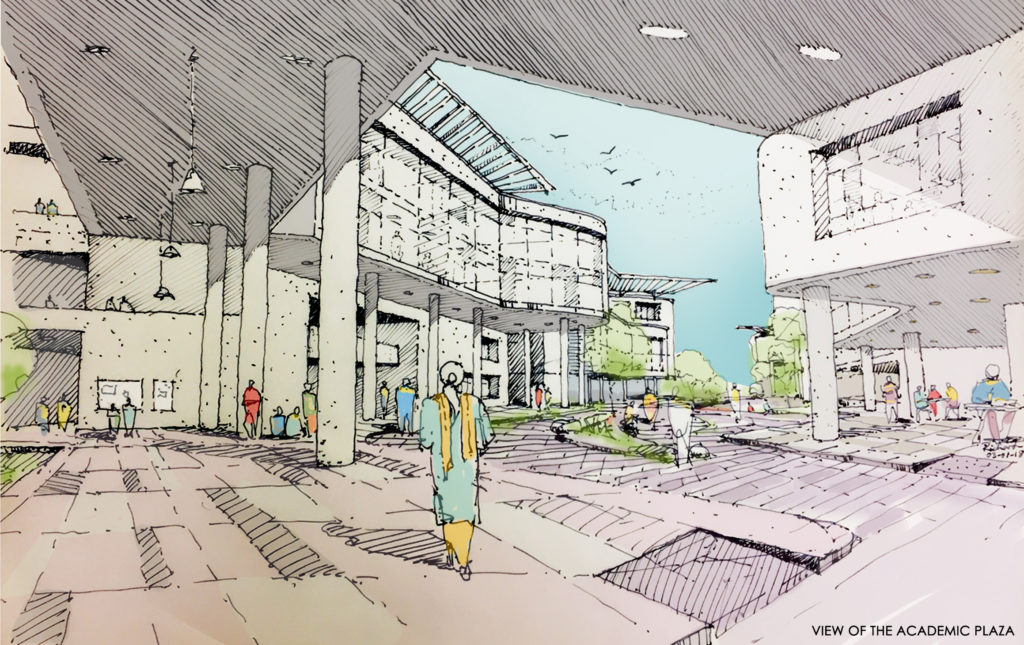 The site was located atop a ridge between the twin cities of Hubli & Dharwad. The site had a very distinct hydrology being perched between a watershed draining into the Krishna river basin on the East and the western watershed draining into the Arabian Sea on the South West. The vision for the master plan was site and ecology driven. Understanding the site and its Ecological Setting at a Regional and Local Context formed the basis for the master plan. Mobility Networks, Water Management System and a Network of Public Spaces were closely knit to form the primary structure of the design. Landscape design of the campus took its cues from the Regional and Local setting to set up a experiential and ecological environment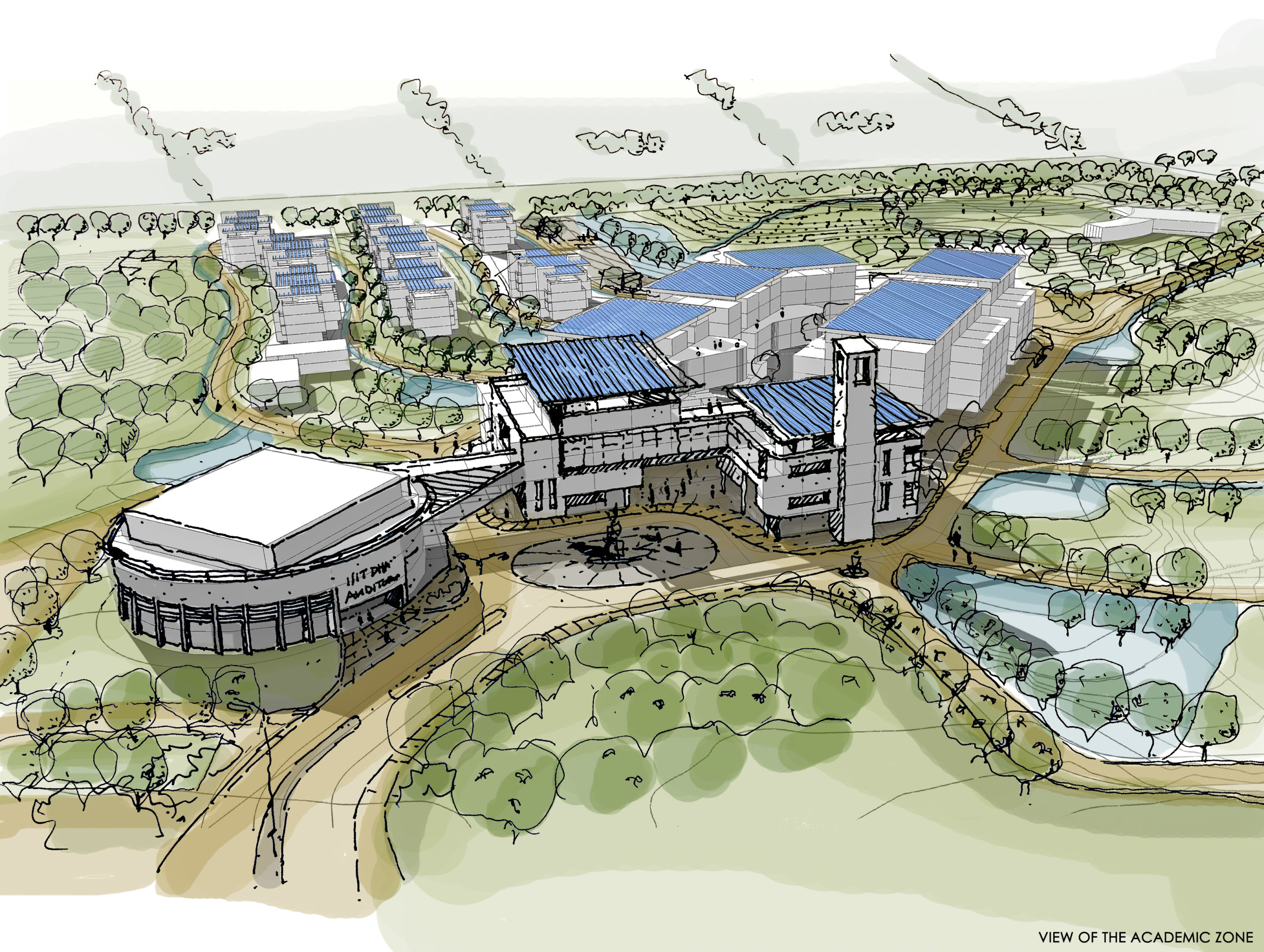 Three distinct functional zones were established with academic hub located along the highest contours flanked by Students housing and Faculty housing on either side. Each zone was marked by its distinct landscape type derived from the regional landscape setting. The academic zone was conceived as the grasslands, the low-lying water retention network as moist-deciduous forest and the residential zone as Dry deciduous forest type. The large open space north-west was proposed as the cultivated farms, onsite water recycling and sports field for the campus.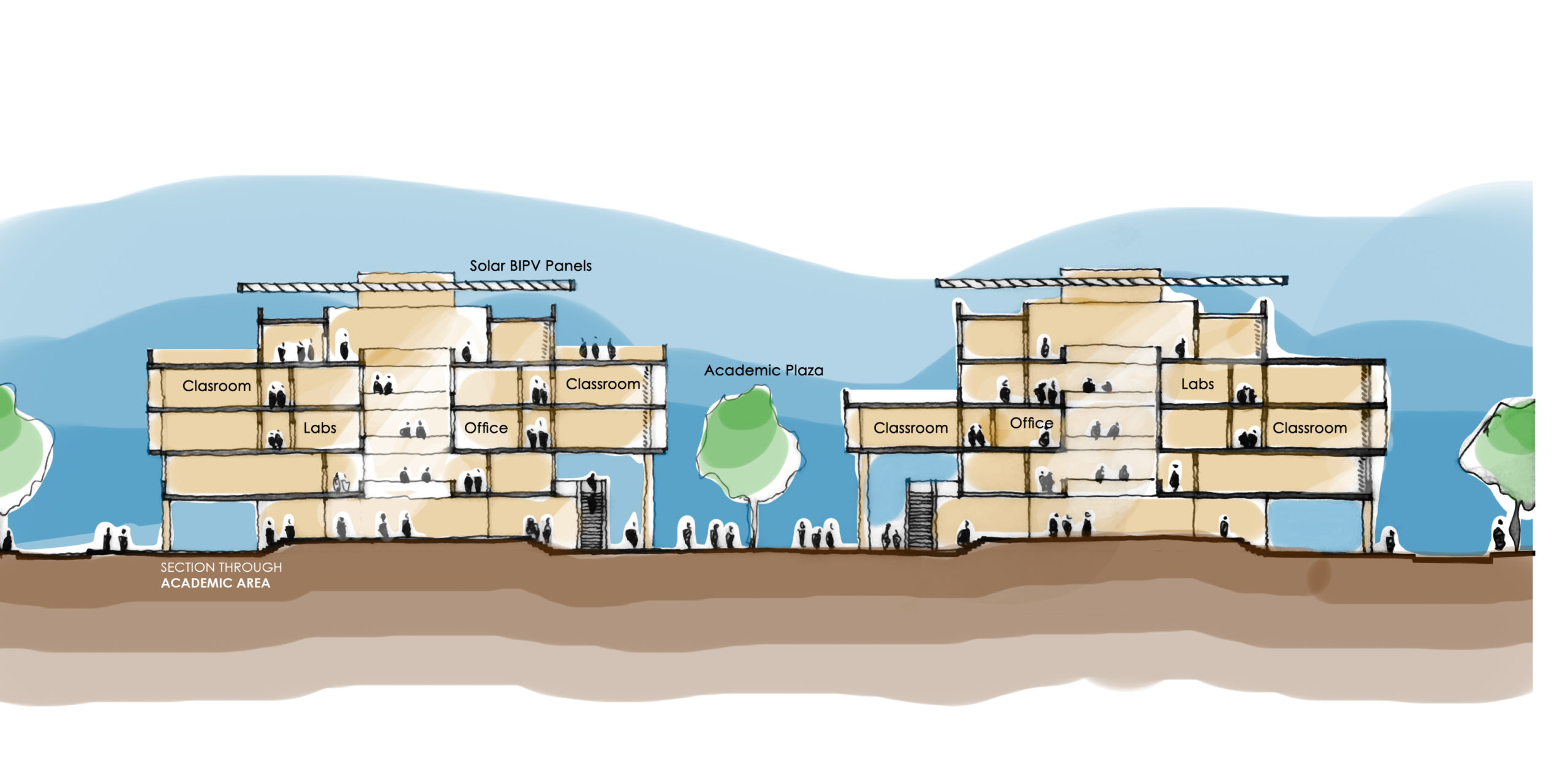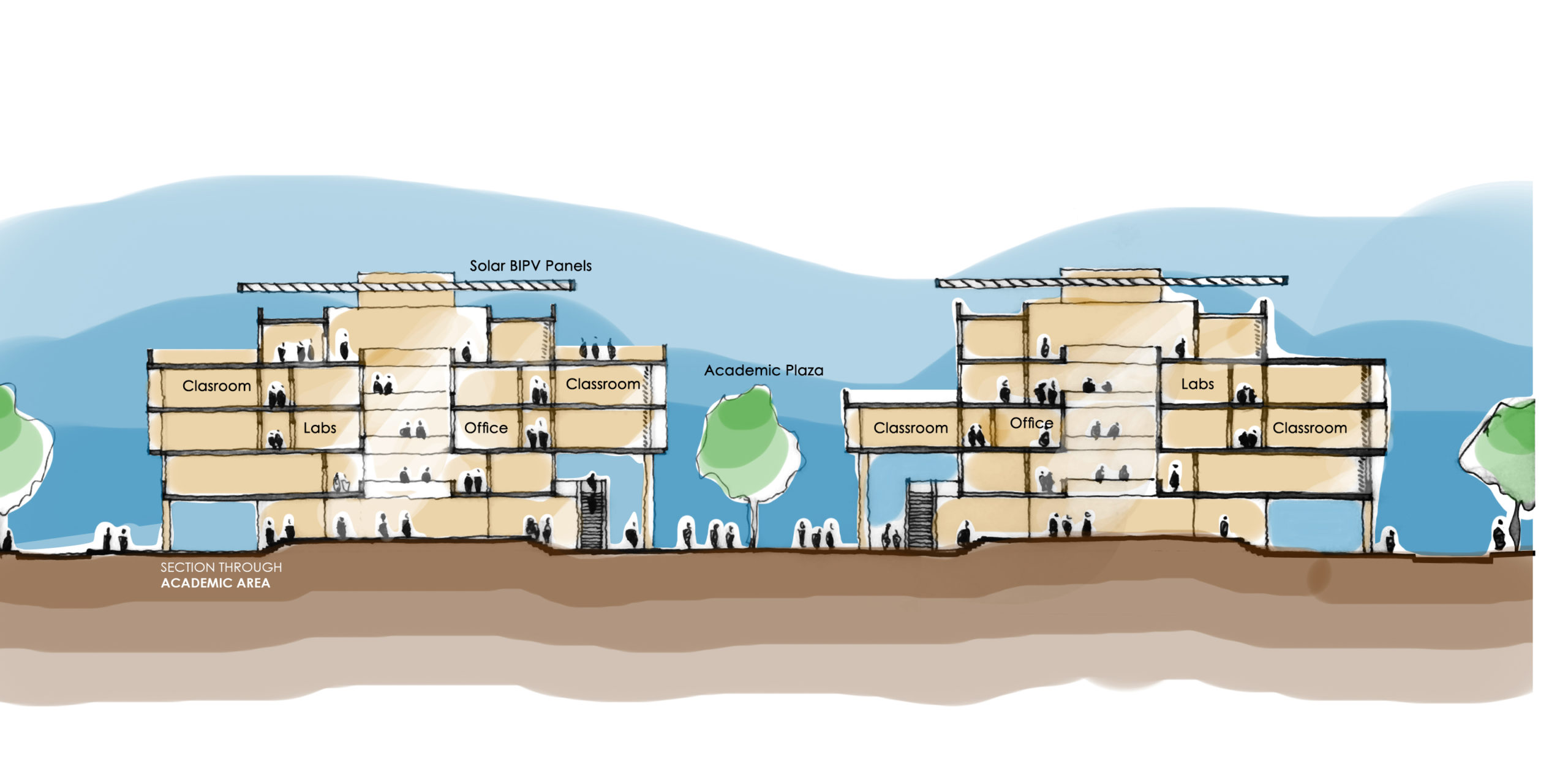 Conceived as a pedestrian campus opportunities were created in landscape through variety of edge conditions to provide informal spaces like kiosks, seating, event spaces, stepped open air theatres, pergolas, seating along water etc.


While the Academic and Faculty housing was a low rise development, the large number of students and the limited ground coverage necessitated a dense high rise development for the students housing. Function like the Auditorium in a Circular Block, Administration and 1st Phase Academic Building formed the ceremonial or the formal frontage of the campus. The entrance plaza led further into the Academic Plaza occurring between academic departments and overlooking the large water retention on the North West.

The campus was envisioned as a Net zero Campus. Initiatives like Solar Farm, Water recycling, Rainwater retention etc. were adopted for making the campus energy efficient and self reliant for its energy and resource requirements.