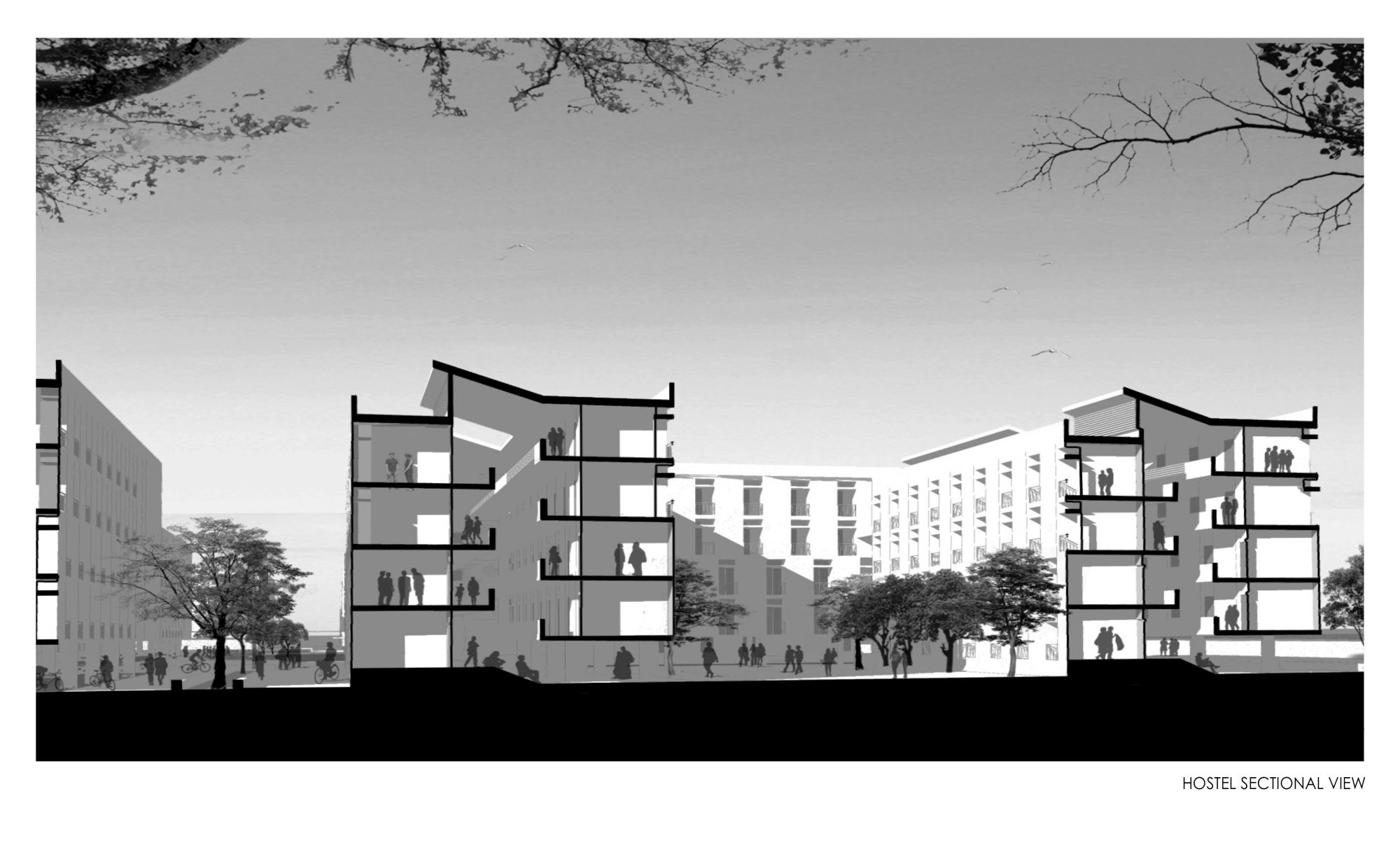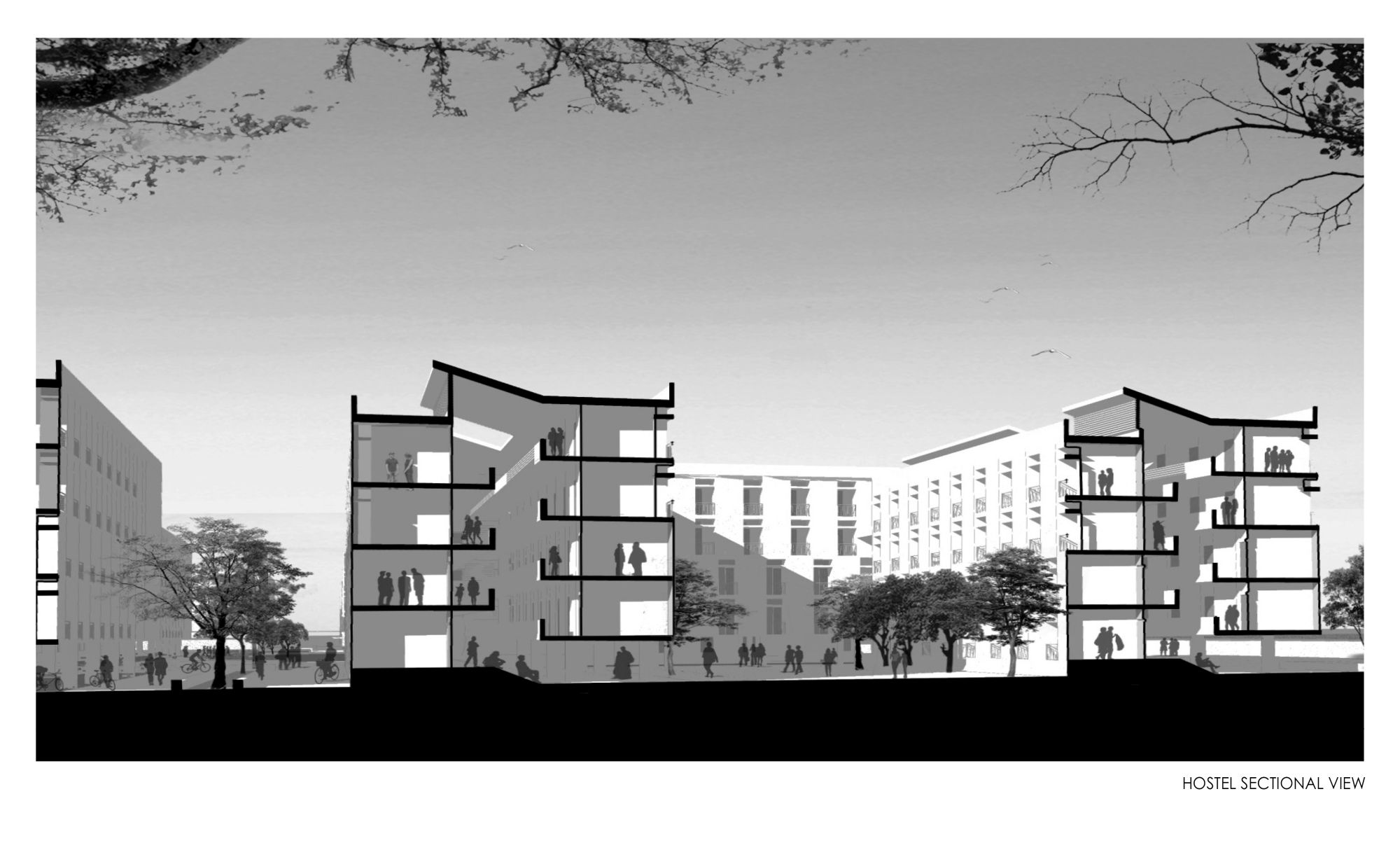 IIT at Gandhinagar campus was being developed as a fully-residential, research-based institute with Undergraduate, Postgraduate and Post-Doctoral Research programs. The site was flanked by Sabarmati River on the West. The Institute had already developed hostels, staff quarters, academic buildings and support services to cater to about 1200 students. The competition was called to provide residential facilities for the incoming population of 1200 students.
The new campus at IIT Gandhinagar was envisioned to provide an educational environment to stimulate and facilitate intense and creative engagement with the processes of learning and research. The built environment was conceptualized to include climatically responsive/ energy efficient buildings with passive design features for creating better comfort conditions and reducing the energy requirements, throughout the year.
The proposal was conceived as an extension and continuum to the existing master plan. The master plan principles were augmented and the overall planning strengthened by creating a meaningful open space structure. The primary urban intent was to make the site pedestrian and cycle friendly using well planned streets and strategic nodes at their intersections. This was done by creating shared and community spaces at the nodes, hence, enhancing the functional efficiency and promoting public activities. The intent was further strengthened by making the streets green in nature and integrating with seating spaces and secondary activities, to make them comfortable and inviting.
The buildings are predominantly oriented in North South direction to ensure maximum natural light. The intervention was well integrated to the context as the sizes of the proposed blocks were kept comparable to the existing blocks. The hostel typology was developed on the idea of staggered floors both vertically and horizontally, hence, creating visual connectivity and better opportunities for interaction. Instead of a typical doubly loaded corridor building, the proposed typology created naturally lit and ventilated building allowing the corridor to breathe as well. The resultant typology allowed for growth and connections through its spiral geometry. The hostel buildings were given an internal courtyard which doubled up as the recreational area for the students. Hostel wings were proposed on the stilts to induce cross ventilation, across the built fabric. The typical perimeter block has been staggered horizontally and vertically to create a spiralling colonnade integrated with the courtyard to provide space for interaction, gathering, spill over on the inner side of the hostel and creating shaded space for walking, cycle parking, and interaction on the outer side.
The site was located in seismic zone III, hence confined masonry technique with Stabilized Compressed Earth Block (SCEB) construction was adopted as it was a proven technique for better earthquake performance than unreinforced masonry wall construction and reinforced concrete frames with infill. SCEB masonry enabled to limit cost as well as enhance thermal comfort in the buildings. Natural ventilation/ Wind catchers were used as a predominant feature for providing comfort to the inhabitants.
Drawings