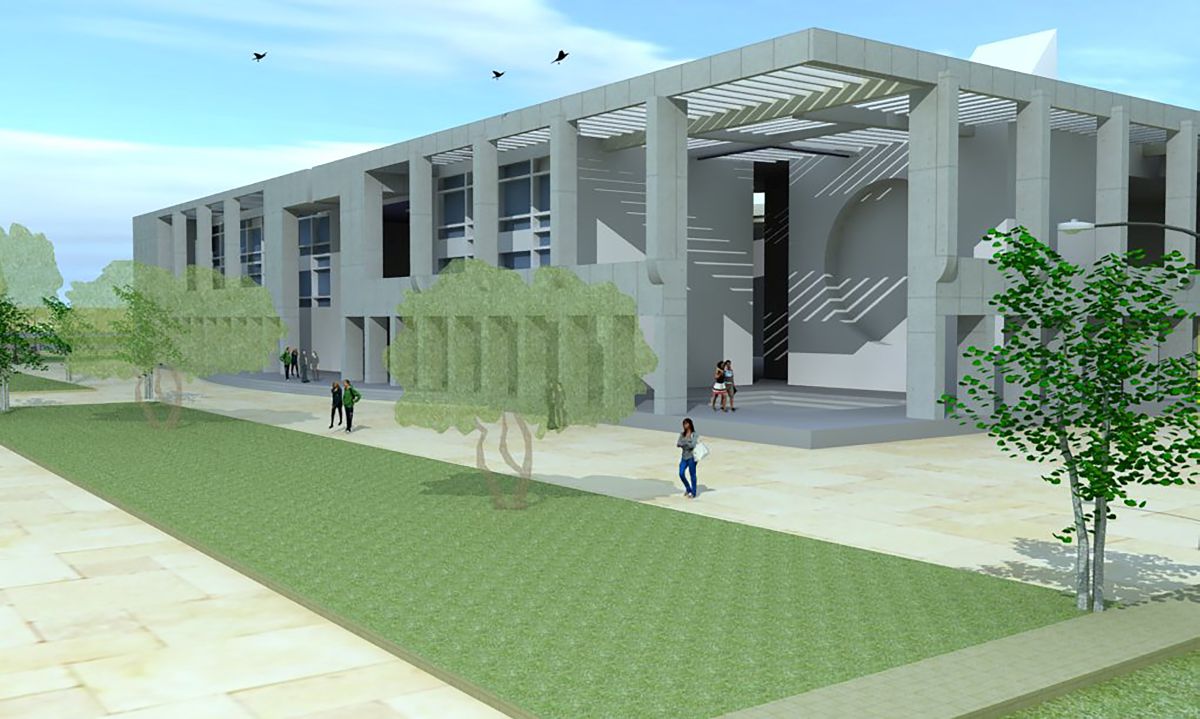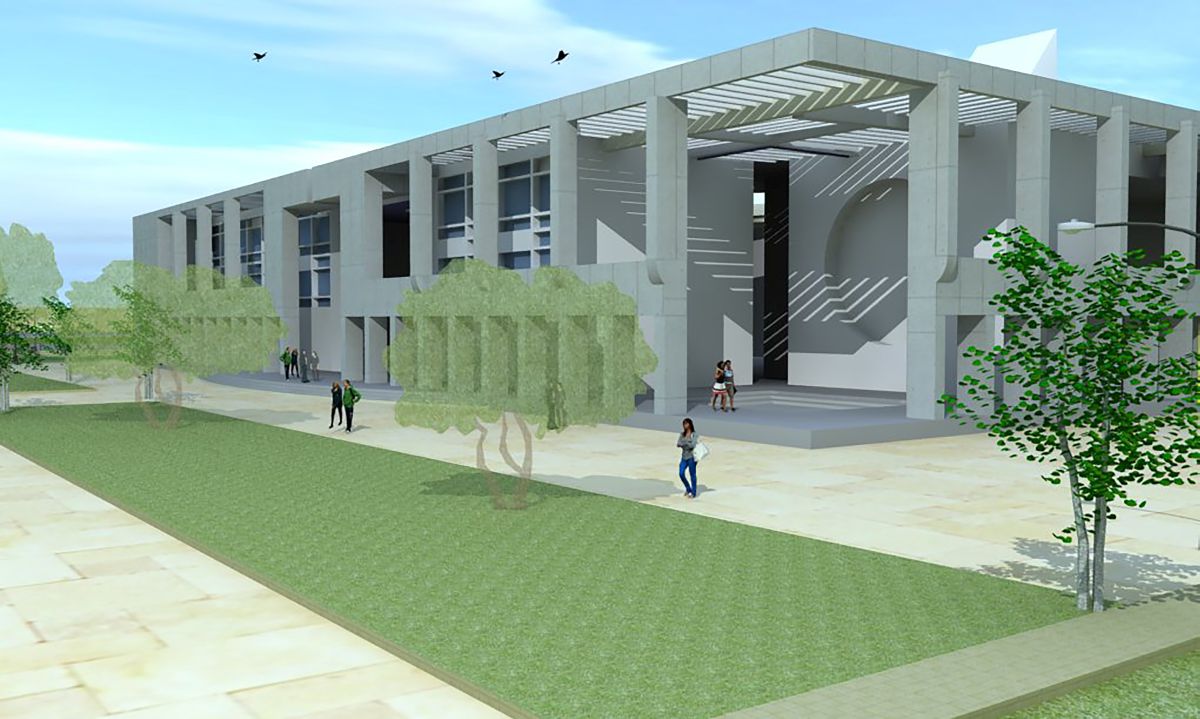 Raksha Shakti University is being planned as a school for security education, located on the outskirts of the Gujarat capital Gandhinagar. The objectives of this institute comprise an integrated modern, scientific and technological training for Indian youth in internal security and facilities for research in internal security. The slightly undulating site identified by the organization lies next to the Lavad village in Dehgam taluka on the banks of the dry Meshwo river.
Kalayojan's design, in its innate style, makes the layout placements prioritizing response to site topography by placing the parade grounds and play fields on the flatter plains and the residential facilities on the contours at the water front. The discipline followed throughout the layout in terms of axial development and formal, almost symmetrical placement of facilities serves to define its identity as a defence establishment. This discipline in planning is further buttressed by a meticulous maintenance of view lines through all facilities on the campus.
The colonnaded passages running all around the main buildings alongwith their central courtyards provide relief from the extreme heat of the climatic region. The height of these stone clad colonnades around main administration and institutional buildings sets up the impactful scale of the institute's architecture.
The residential facilities are treated with a warmer exposed brick exterior. Kalalyojan's zigzag placement of these hostel blocks ensures the 4 squadrons that form each battalion share a common recreational space placed in the centre of the 4 blocks.
The exposed concrete in the institutional buildings and exposed brickwork in the residential buildings echo the architecture of Ahmedabad as typified by the works of Le Corbusier and Louis Kahn. They are also expressive of the ruggedness required of a military school. Yet, the touch of colour added to the scene by the red and blue base panels of the hostel windows enlivens the common recreational space.
Other facilities provided include a helipad, an obstacle course, grounds for hockey, football and khokho, an amphitheatre, an auditorium, a stadium, a shopping complex and a students' mess.
Drawings