The sole concept of Urban Nest is to create an ideal environment by weaving the spaces together and by creating architecture responsive to mental health. The spaces generate in the Urban Nest radiate positivity and improve the mundane life of the user. The planning of this hostel aims to establish a connection between the built and the unbuilt, creating permeable green and recreational areas. Such spaces constantly displace people from one place to another. The volumetric hierarchy on site allows various spaces for interaction and collaboration. The design brings forth positivity through green patches and in between recreational areas.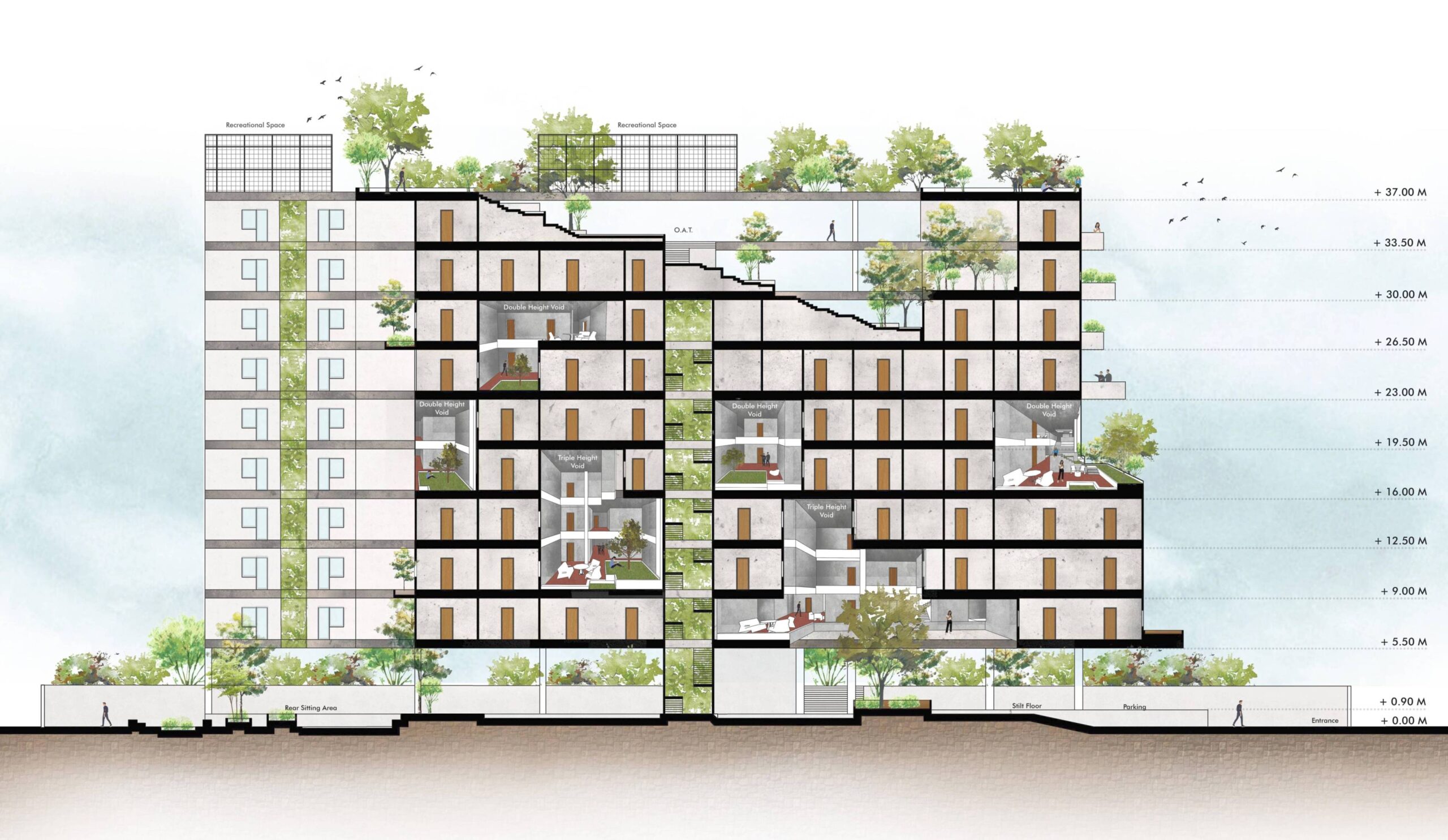 The urban nest was envisioned by considering its users and their needs in focus. The campus offers spaces for the individual as well as communal growth as every space opens up to another space. The organic play of balconies and green terraces not only exemplifies social interaction but also glorifies the beauty of the facade.
Incorporating the tangible and intangible needs of its users, the Urban Nest provides an improved alternative for the hostel typology.
Views and Drawings