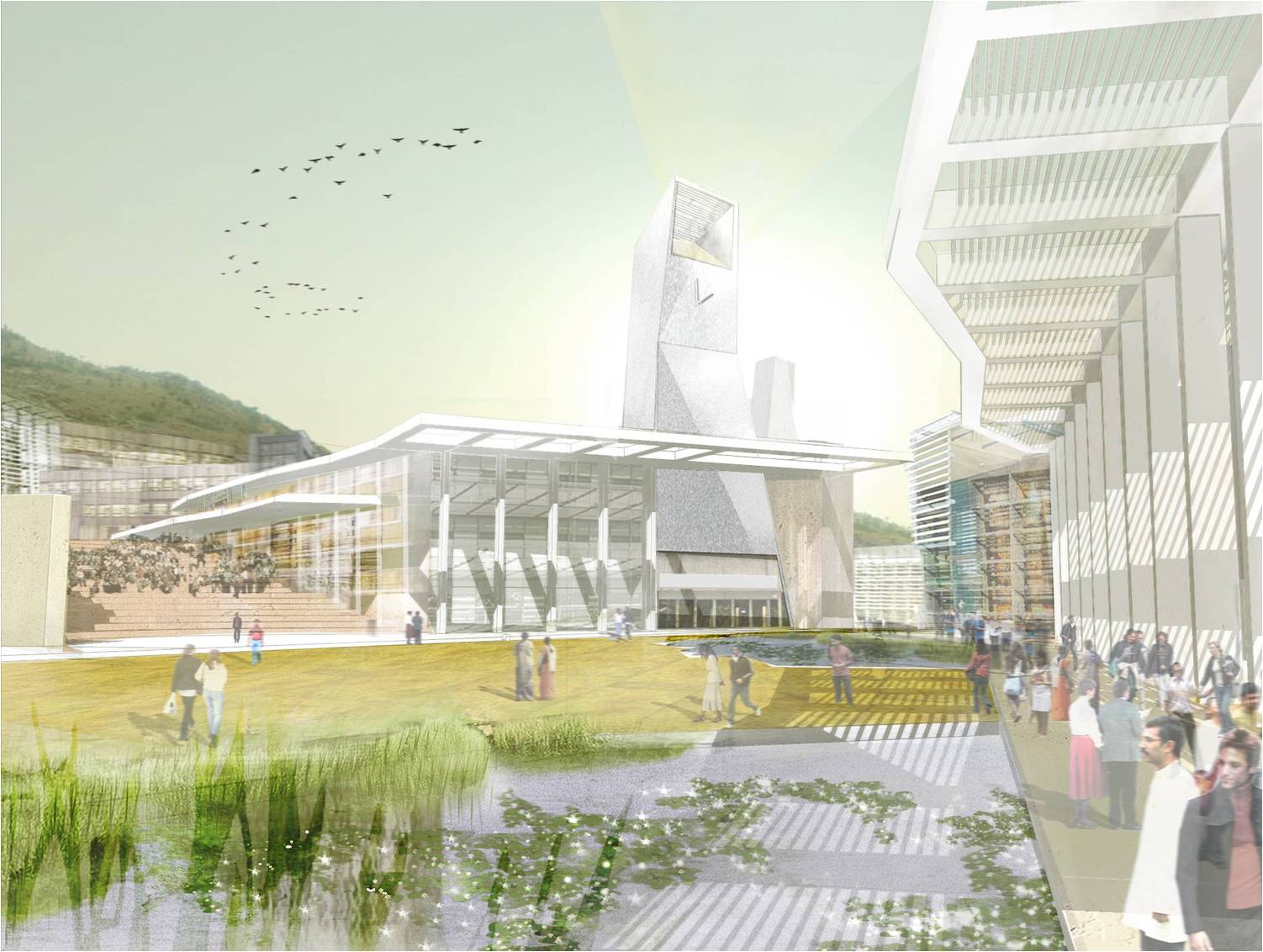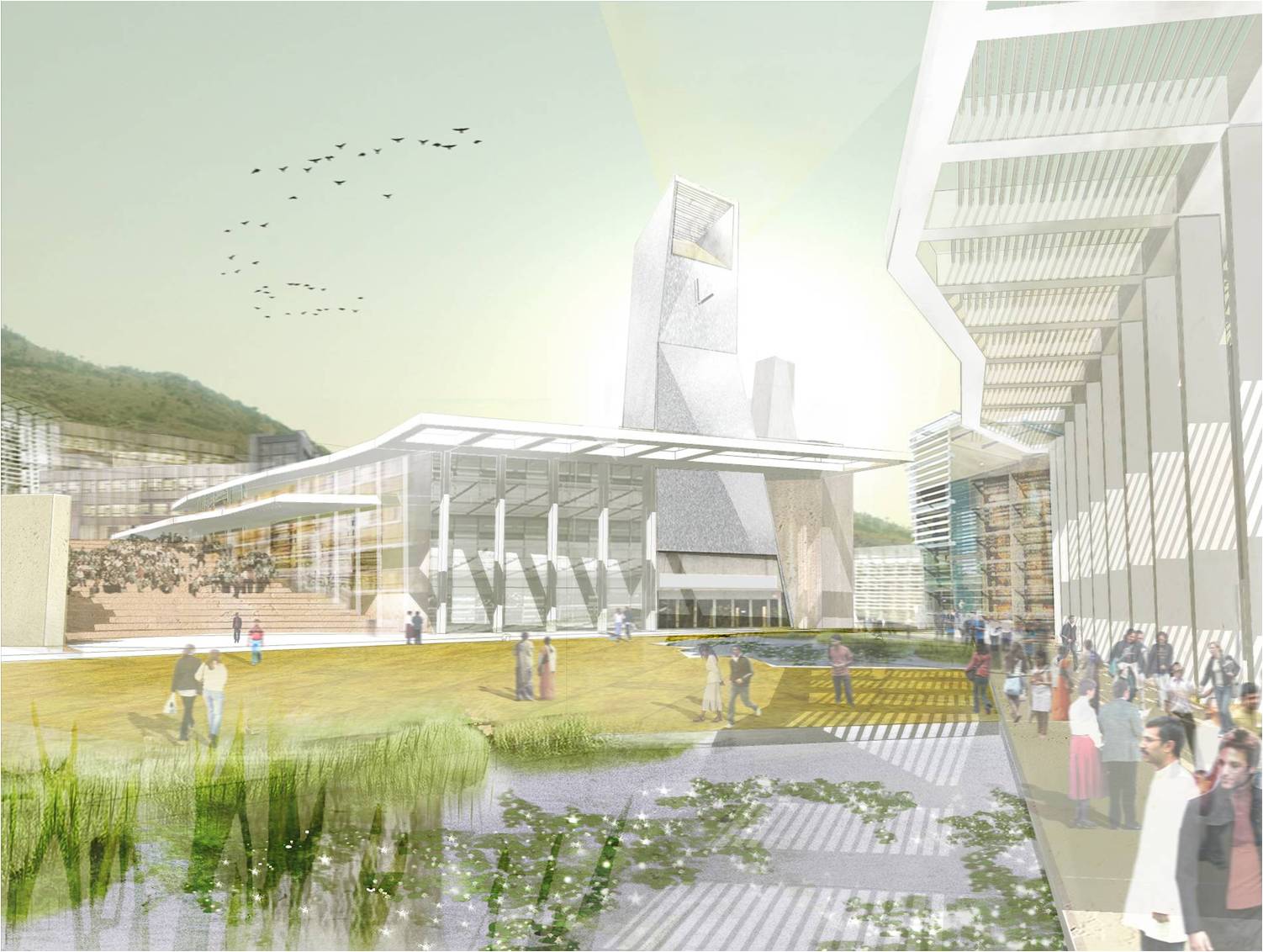 Kalayojan Architects' proposal for the Bengaluru Regional Centre of the Vishveshwaraya Technological University at their 200 acres site in Muddenahalli village, Chikkaballapura district on Bengaluru – Mysore highway embodies the university's need for a new visual identity, providing high quality of physical spaces for learning and research and a layout fit for a healthy mix of work and relaxation. This campus design aims to create a world class educational environment as aspired by the academia at VTU.
The Campus Masterplan reflects a clear response to the rugged, inclined site topography as well as the climate of Bengaluru. It is a coherent campus layout with the components placed along a unifying central spine which leads uphill. The component activities lie clustered around common spaces resultantly encouraging interactions between various user groups on the campus.
Drawings
The 'Gopuram' shaped rooflines from south Indian temple architecture, apart from reflecting a vernacular grammar, lend themselves suitably to climatic maximization by acting as vents for the hot air to escape as well as to scoop in cool winds. The placement and sizes of the individual building blocks ensures natural sun-shading. Rain water harvesting and waste water recycling systems ensure maximization of water resources. All these planning considerations add up to make for a comprehensive approach to green architecture.
This design proposal was worked out in collaboration with British architectural firm, FletcherPriest Architects. The plan for the Muddenahalli VTU campus is a holistic design involving a sensitive approach to local climate and topography, spatial arrangements added to ambience and visual imagery.