India suffers from a mismatch of need and demand for infrastructure in a wide variety of sectors, including primary and secondary education. Existing models used to satisfy such demands are extremely resource-intensive and costly. Common Ground Practice proposes Ed-unity.
Satisfying the demand in a cost-effective and sustainable manner requires developing new models for constructing, using and monetizing the required infrastructure. As an example, school buildings are typically only used for 980 hours of the 8760 hours in a year.
Additionally, the places that lack the appropriate infrastructure for primary and secondary schools are also poor in other types of social infrastructure such as health services, vocational training, cultural facilities, agricultural technology centres, etc. A win-win solution, therefore, requires creating and using infrastructure in a manner that fulfils multiple needs and generates revenues that can be directed towards the causes that most need.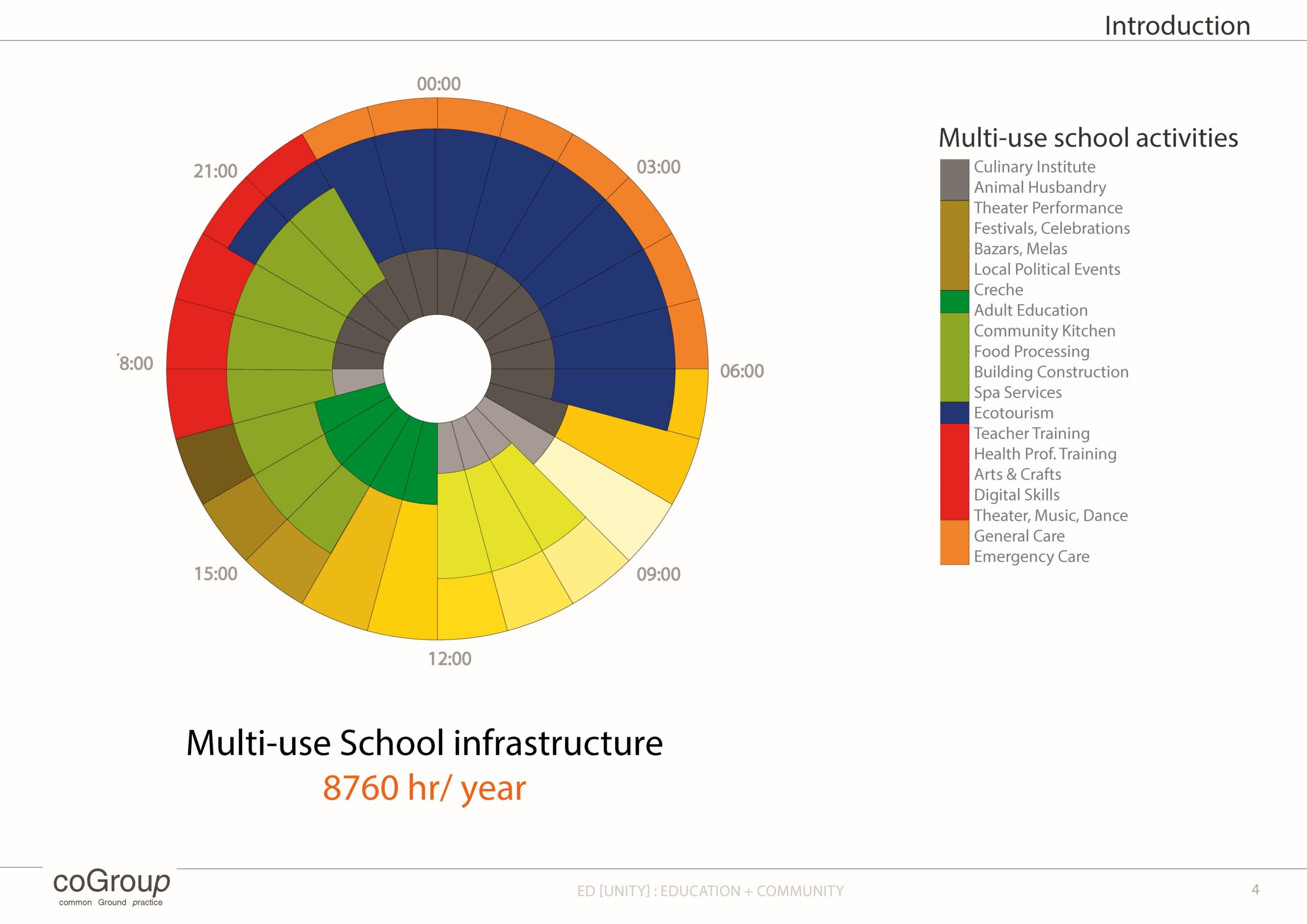 We have developed use cases with a two-pronged approach to creating such win-win solutions by 1, using design to help improve the efficacy of existing infrastructure as well as design and develop new infrastructure and 2, positing business models that can generate revenues from the synergistic use of the infrastructure.
Images