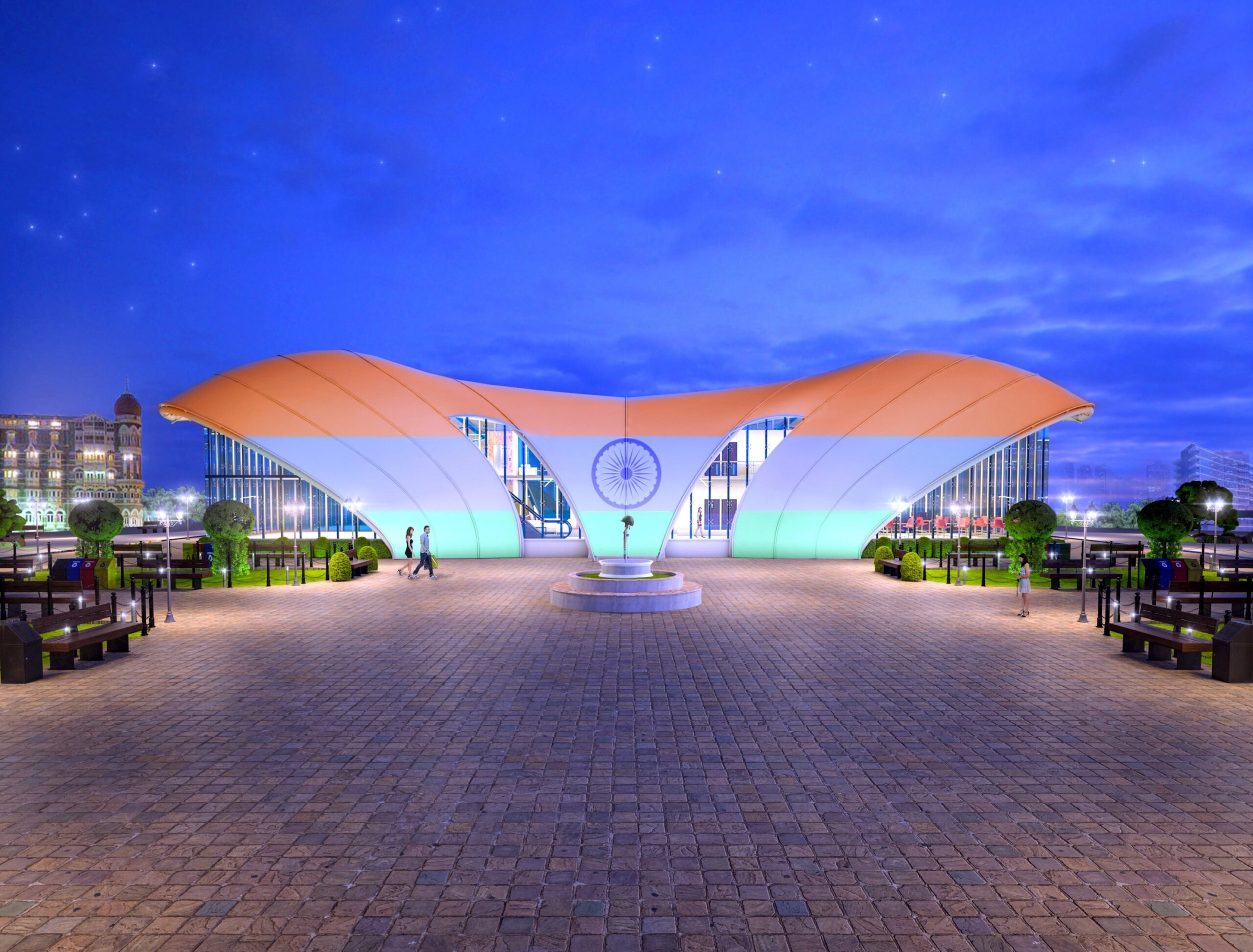 The Taj Amity Pavilion was designed for an international competition organised by archdias.com. The competition aimed to design a Pavilion that holds the virtues of peace and Valiant soldiers who lost their lives fighting the corrupt ideas of terrorism.

The location of the site is in the most popular area of Mumbai, facing the Arabian Sea surrounded by heritage buildings like Gateway of India, Hotels like Taj, Jahangir Art Gallery etc. It has become the hub of tourist activities. This is one of the characteristics of the location. On the other hand, the mention of Mumbai also makes one remember the bomb blasts of 1993 and the attack of 26/11. Despite such a huge loss, the city always stood up and fought against it and still served at its usual speed.

The concept for the Taj Pavilion evolved from the thought of Peace. The concept is inspired by the feather of a dove, the symbol of peace. The concept aimed to spread the message of peace through this structure, a combination of sculpture concepts with technology, to create a design that is both visually striking and structurally daring.
The structure is located centre of the site having an area of 450 sq. m and is 9m high, surrounded by a Zen garden and pavements. The building is proposed in frame structure and glass. The roof is designed as a tensile structure which was lightweight as well as easy to construct and dismantle. The 9m high building standing in front of the Gateway of India stands as a symbol of strength and spreads the message of peace all around the world.

Sectional view

Plans